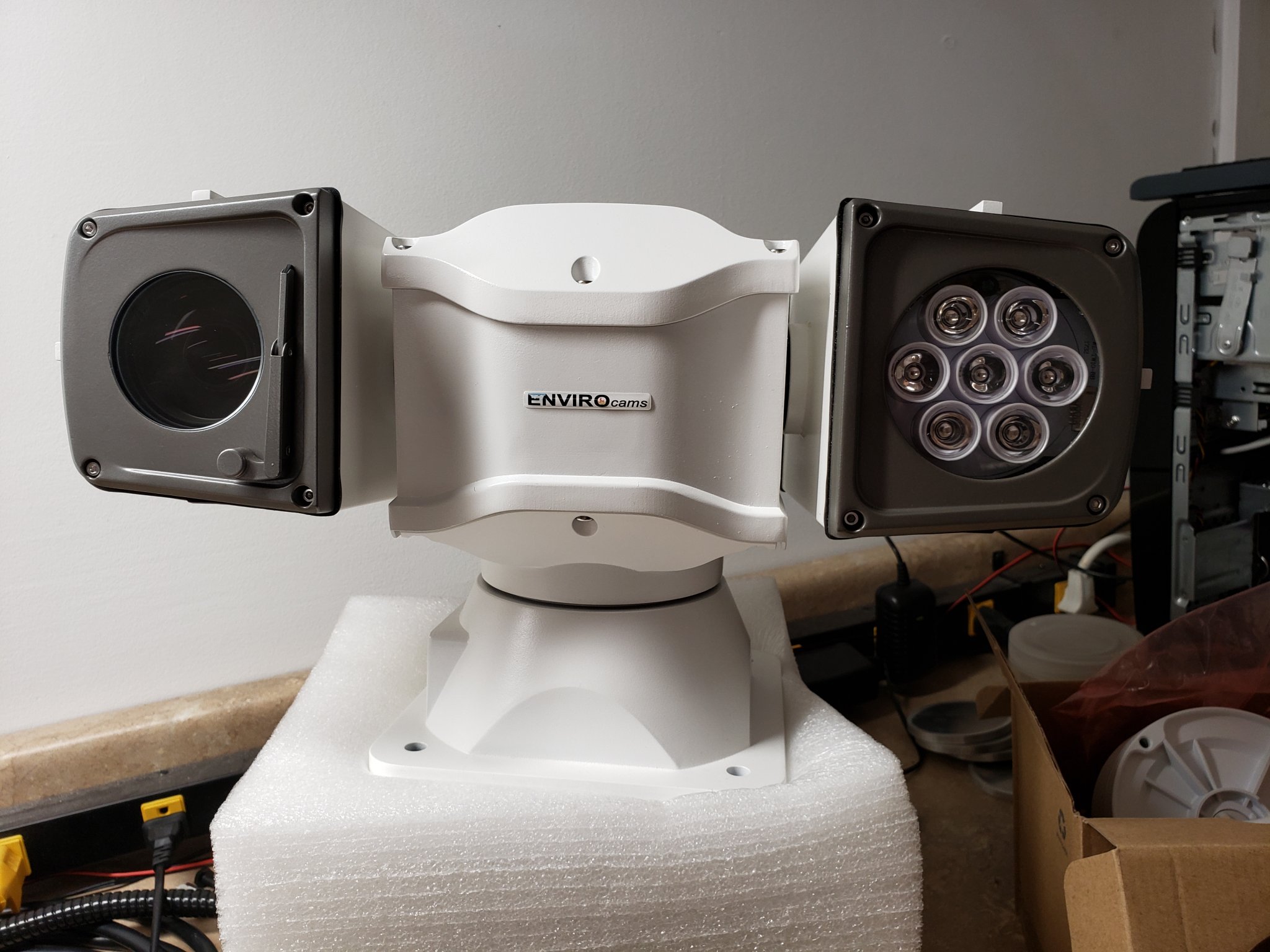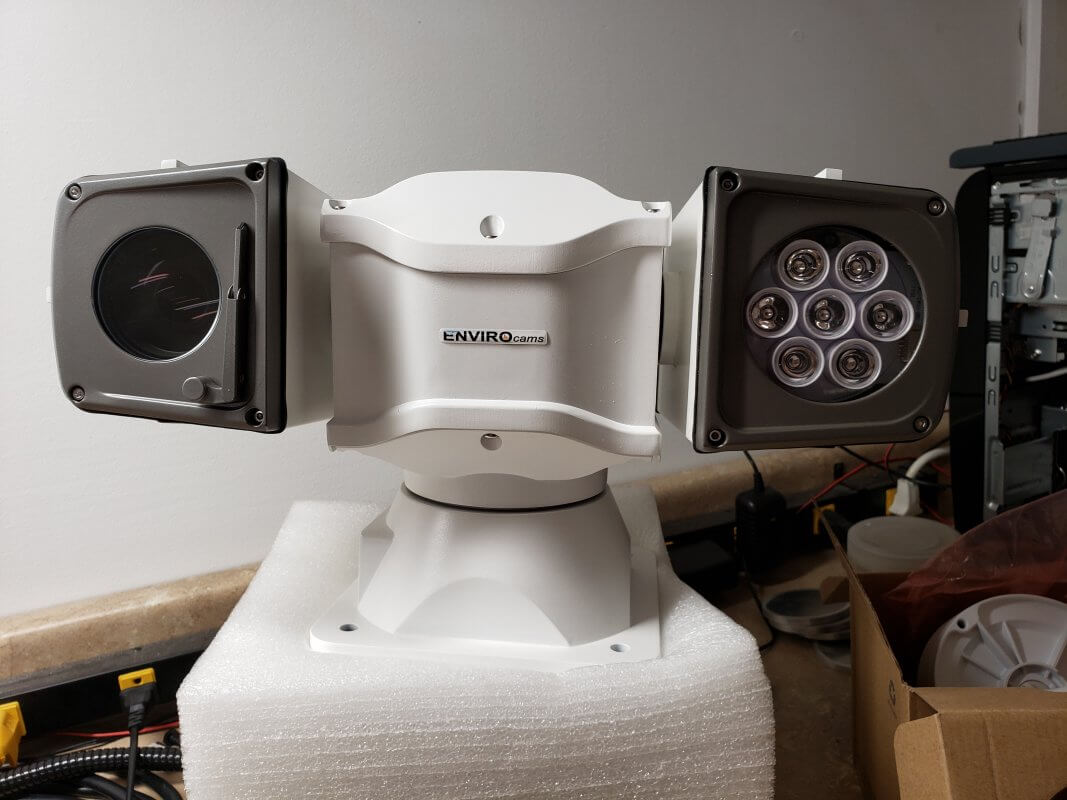 This massive IP PTZ Camera has the longest zoom lens available. The Night Chaser-44X can zoom all the way from 5mm to an incredible 220mm. That means that you can read a license tag at over a quarter of a mile away. (although at night, the powerful infrared lamps will flare out the tag).
This big honking IP PTZ camera has all of the fantastic features that all of our IP cameras have – Plug-N-Play easy connection and set up – more than 800 feet over standard CAT5 or CAT6 for video and audio (PTZs must be powered by their own power supply, and needs to be closer to the camera). This powerful IP PTZ is also Starlight capable, and if you turn off the infrared lighting at night, this camera can still see incredibly well. It's yet another tool in the incredible arsenal that this camera has at its disposal.
Keep this in mind – if you need a 2 Megapixel IP PTZ camera that delivers 1080p resolution at 60 frames per second – there is simply no other choice – especially with a Zoom Lens that can take you out as far as this one can.
The Night Chaser-44X is packed in a sturdy aluminum case and is built with two brake locking mechanisms that lock this camera down when it is de-powered. That means that it will not rotate or twirl in the wind in ANY direction when you are traveling down the road with the mast laid down or retracted. Even if you are using this camera in a stationary environment, it will not be affected by strong winds.
The built-in Infrared LED Lamps can throw out an incredible amount of light and can illuminate objects out to as much as 200- feet or farther on a moonless night.
To get more information on this IP PTZ camera, contact one of our Design Engineers toll-free 866-264-0041 or stop by our website at envirocams.com.