Click below to see samples of
Business Security Camera Systems for
ANY ENVIRONMENT Office to Industrial

Our Engineers can Design, Build & Ship a Custom System in 24 Hours!
FOR ANY ENVIRONMENT OFFICE TO INDUSTRIAL
Learn how and why we create custom designed systems for different business types. Sometimes it's helpful to see best practices and recommendations from real wold examples.
Be Careful Not To Buy a System That The Government Has Banned
The two largest Security Camera Manufacturers in the World have been banned by the Government for hackable backdoors and other problems. They are Chinese Government owned (Dahua and Hikvision). They also make more than 60 other brands that you may not be aware of.
None of our equipment is manufactured by these banned companies. Be Careful!
All Package Include Free Shipping  &  Free Lifetime Tech Support!
Not sure what's right for you?
Give Us A Call and Get a
Free Security Camera System Design & Quote
All we need is a site plan or pictures and we will design a complete system to match your needs & unique problems.
It's Fast (most quotes within 24 hours)
It's Free (No Obligation)
It's Professional (We will assign a design engineer specifically for you property)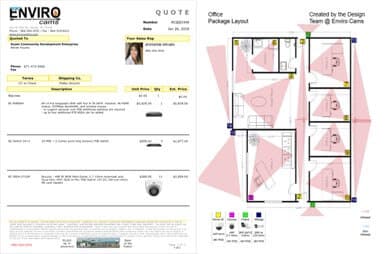 Now Is The Time To Install Cameras – Thieves Are Out Looking For Opportunity – Protect Your Property & Family!
 Systems In Stock – Ready To Ship NOW
Call Now – 866-264-0041
Monday – Friday, 8am – 5pm CST(9-6 Eastern / 7-4 Mtn / 6-3 Pacific)