About EnviroCams
Business Security Camera Solutions for Any Environment
Office to Industrial
What makes us different?
Here are just a few reasons:
All of our Cameras & NVRs are UL Listed
Long Distance – at least 820 feet on normal CAT5 or Cat6, for audio, video and power  (PTZ's need to be powered closer to the camera)
Plug-N-Play – gone are the hours of connecting to each camera with a computer, setting the address, then mapping that address to the NVR.  Simply plug in an Enviro Cams camera – and within a minute you have video.  It is all done automatically.
All cameras are weatherproof to IP67 ratings. So any weather you encounter is OK.
Each camera is rated to withstand temperatures down to -40 below zero, and more than +140 above.
View Our Cameras
Start your free security Camera System Design today!
[/ux_text]
Free System Design
[/col] [/row] [/section]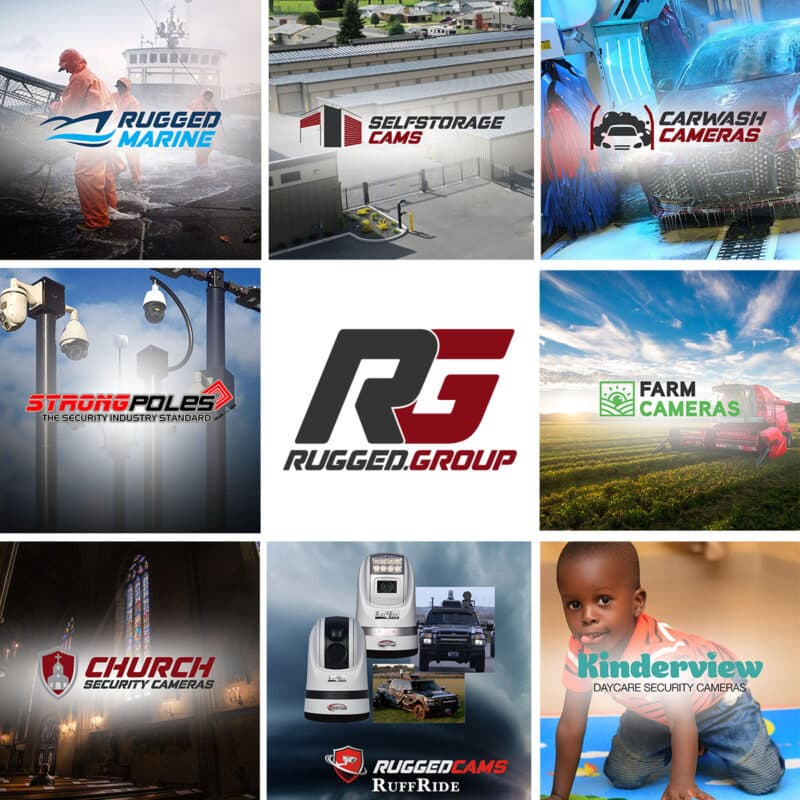 Rugged Family
EnviroCams is a member of The Rugged Group, a family of companies, all headquartered in Texas.  For more than 25 years, The Rugged Group has been manufacturing and Patenting products in the Security Industry.
Get to know the Family