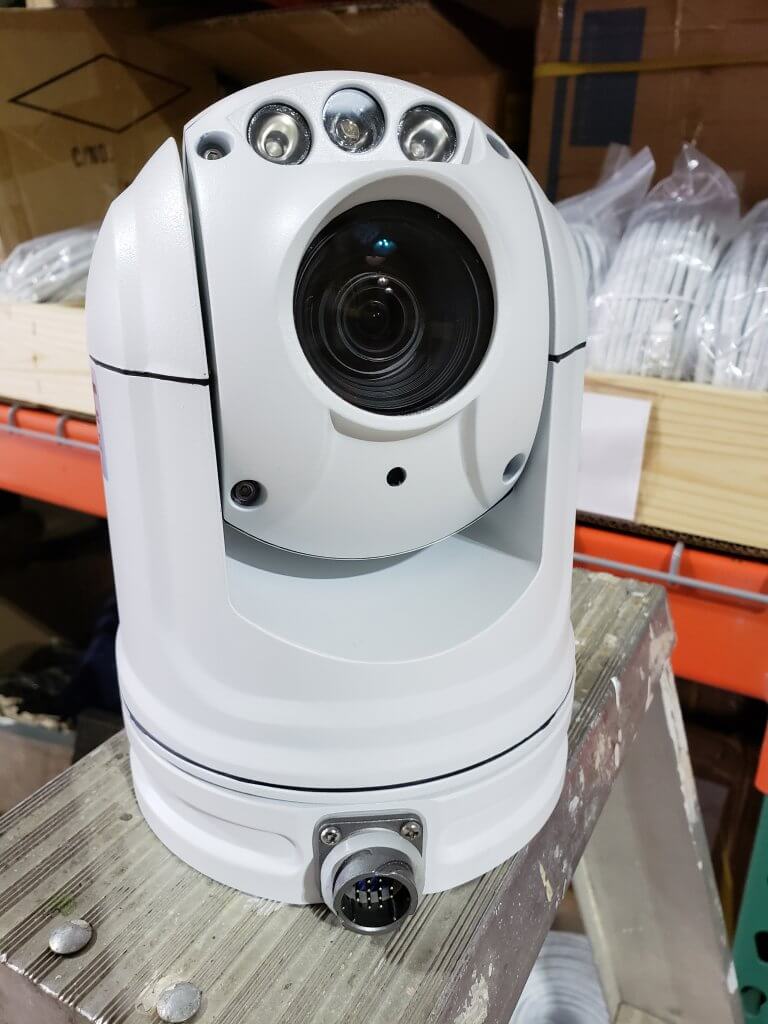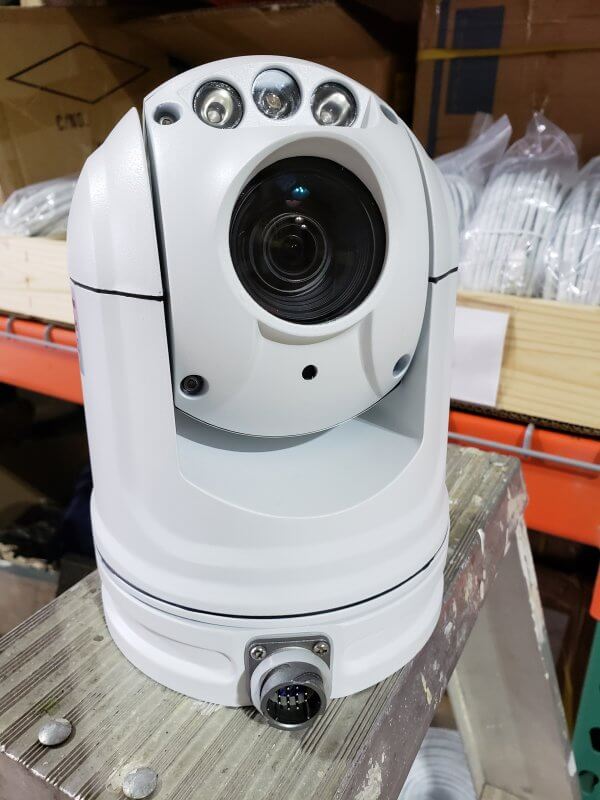 Mobile or Stationary Starlight IP PTZ
The Top Mast–30X IP PTZ Camera has all of the fantastic features that all of our IP PTZ Cameras have – Plug-N-Play easy connection and setup – More than 800 feet over standard CAT5 or CAT6 for Video and audio (their power supply must power PTZ's, and needs to be closer to the camera). This powerful IP PTZ is also Starlight capable, and if you turn off the Infrared lighting at night, this camera can still see incredibly well. It's yet another tool in the incredible arsenal that this camera has at its disposal.
This PTZ may be small in stature (it's less than 9" tall), but it packs some outsized specs. First, it has an incredible 30X Zoom lens (4.5mm to 135mm) that can extend its useful range out to hundreds of feet, and backs that up with high-speed pan and tilt speeds (although, when you zoom in, the camera slows down its speed to smooth the tracking that you may be trying to do).
The Top Mast–30X is packed in a tough Aluminum case and also has a storage position that hides it's lens and protects itself when not in use.
The built-in Infrared LED Lamps can throw out light to as much as 175 feet, and will automatically dim them in close-up situations.
This 1080p PTZ (2 Megapixels HD), can take the roughness of Mobile applications or the harshness of any weather you want to throw at it. So whether this IP PTZ is mounted on a Mast on a vehicle, or is stationary mounted, the Top Mast–30X is a great choice when you need all the features the big boys have, but in a compact size.
This camera has the Enviro Cams 3 YEAR Warranty.
To get more information on the IP PTZ camera, contact one of our Design Engineers toll-free 866-264-0041 or stop by our website at envirocams.com.