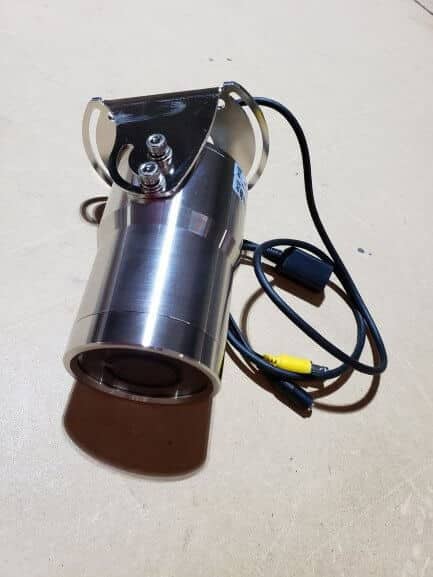 Multi-Purpose IP Stainless Steel Infrared Camera
With Motorized Zoom & Menu Control from the NVR
Enviro Cams has always been the go-to source for Stainless Steel Cameras. We are continually improving and updating these rugged cameras. They are in use at thousands of Food Processing Plants, Factories, Chemical Processing Facilities, Marine Vessels, and anywhere you find a challenging environment.
The latest Stainless Steel Camera from Enviro Cams is the StrongHold MPIRIP-AF Stainless Steel Multi-Purpose Camera. This High Definition IP camera can be used as a Mobile camera or a fixed-mounted camera with Motorized Zoom Control from the NVR, a SmartPhone, or even a Tablet.
Features:
Max. 30fps/Full HD (1920×1080) Resolution
ONVIF Profile S Compliant
Triple codec(H.264, H.265, MJPEG)
2.8~12mm DC auto iris motorized megapixel lens
True Day & Night with ICR mechanism
Real-WDR(Wide Dynamic Range)
3D DNR (Digital Noise Reduction)
PoE (IEEE802.3af)
The Heart of this Rugged Camera is a Sony 2Mega STARVIS image sensor Color Video, as well as Black & White with Infrared Light at night.
The StrongHold MPIRIP-AF also delivers Infrared Lighting at night via 2 High Power Pearl LED Modules that can illuminate an area out to greater than 75 feet.
The best part of this camera is the 2.8-12mm Motorized Auto-Focus Zoom Lens that can be controlled from almost anywhere.
For more information on this IP Stainless Steel Camera, contact one of our Design Engineers toll-free 866-264-0041 or stop by our website at envirocams.com.