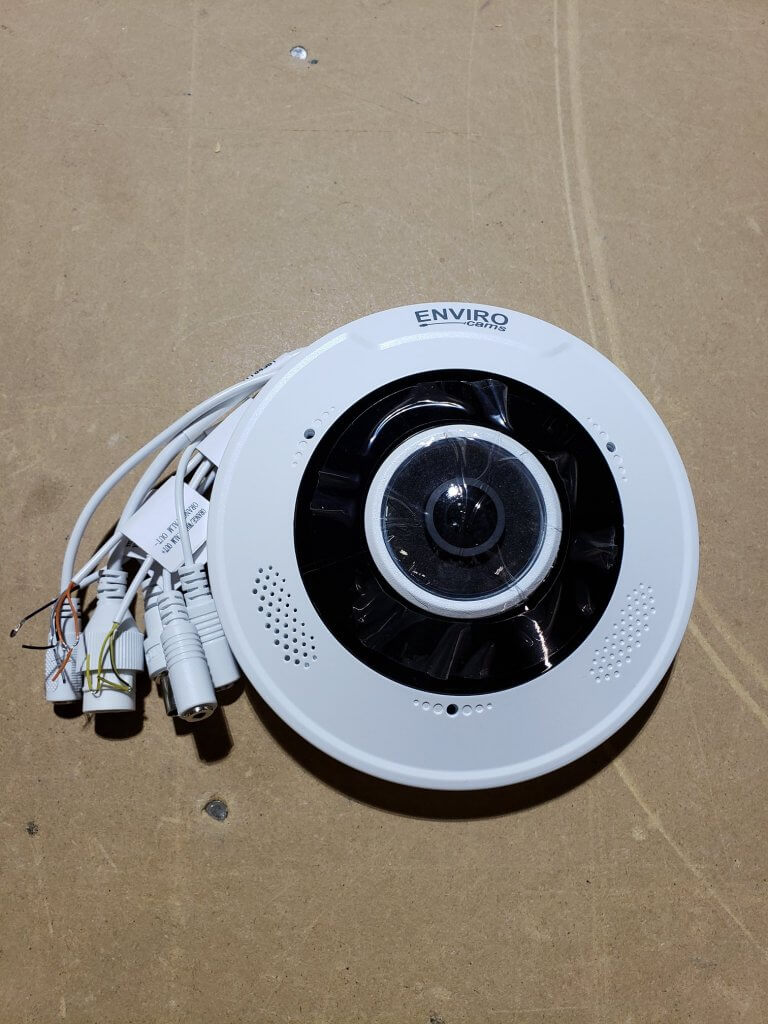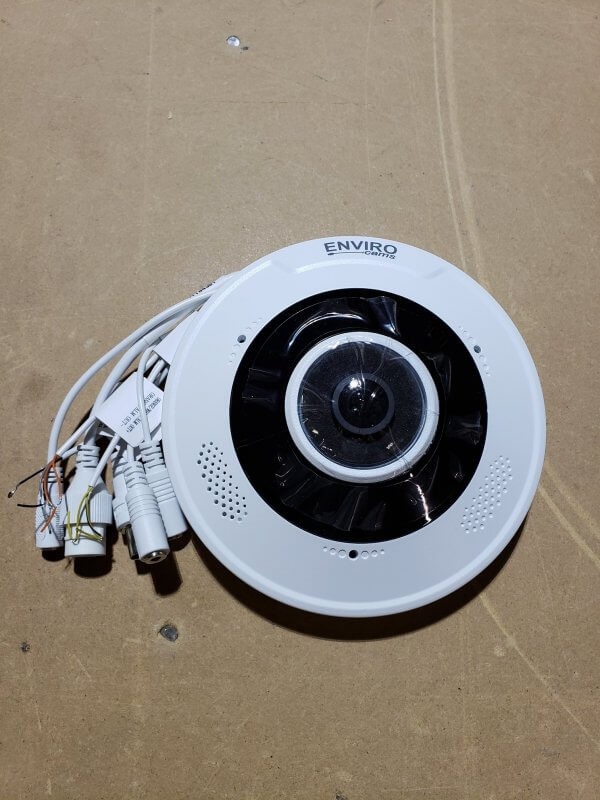 Panoramic – 4K
The Panoramic – 4K Fisheye Camera has been around for a while and has already gone through several upgrades and updates. For the first time, we can now offer this excellent E-PTZ camera at a great price.
As you may know, these Panoramic Cameras can replace 4-6 regular cameras, especially in single room applications. Since you can see the entire room with one single camera now, these cameras are catching on quickly.
This fantastic Panoramic – 4K Camera cannot only support resolutions up to 4000 x 3000 pixels (12 Megapixel Resolution) but also support ten display modes in total. It can break out into multiple camera views as well.
For example, in single camera mode, this camera outputs a unique 360-degree picture. This picture shows everything that is happening in a 360-degree arc, but since it uses a fisheye lens to accomplish this, the resulting picture may not be what you desire or are used to.
This camera gives you multiple modes for each mounting method you may choose. For instance, here is a list of modes that are available with each mounting method:
Ceiling Mount – 7 Viewing Modes
Original Image (Fisheye or round image only)
360-degree Fisheye + 1 PTZ View
180-degree mode (two 180 degree views – one on top of the other)
Fisheye and 3 PTZ Views
Fisheye and 4 PTZ Views
360-degree Panoramic View + 6 PTZ Views (Panoramic is a full-screen partial view and de-warped)
Fisheye and 8 PTZ Views
Wall Mount – 5 Viewing Modes
Original Image (Fisheye or round image only)
Panoramic (full-screen partial view and de-warped)
Panoramic and 3 PTZ Views
Panoramic and 4 PTZ Views
Panoramic and 8 PTZ Views
Desktop Mount – 7 Viewing Modes
– (same list of views as the Ceiling Mount)
Keep in mind – all of the modes can be manipulated and, using your mouse, dragged, and panned/tilted to suit your tastes or needs. When manipulating any of the views or PTZ views, you will always see a shape, shown in the original Fisheye view, exactly where in the entire picture – you are currently viewing.
To get more information on the 4K Fisheye Camera, contact one of our Design Engineers toll-free 866-264-0041 or stop by our website at envirocams.com