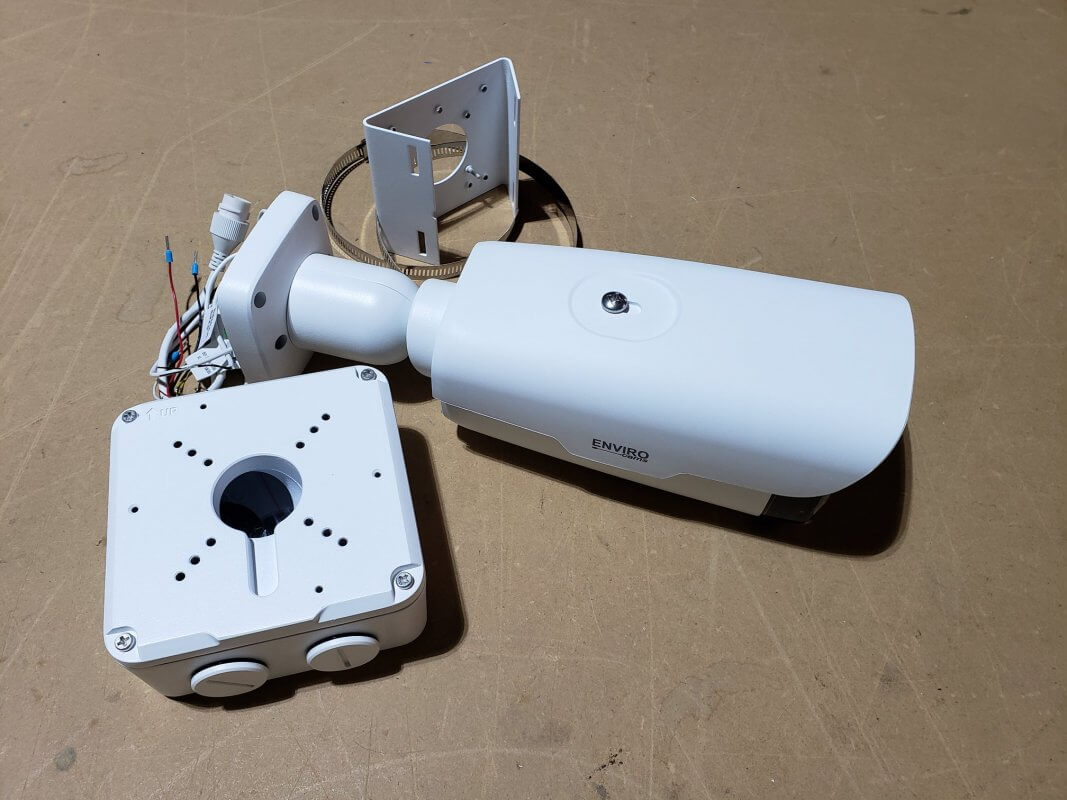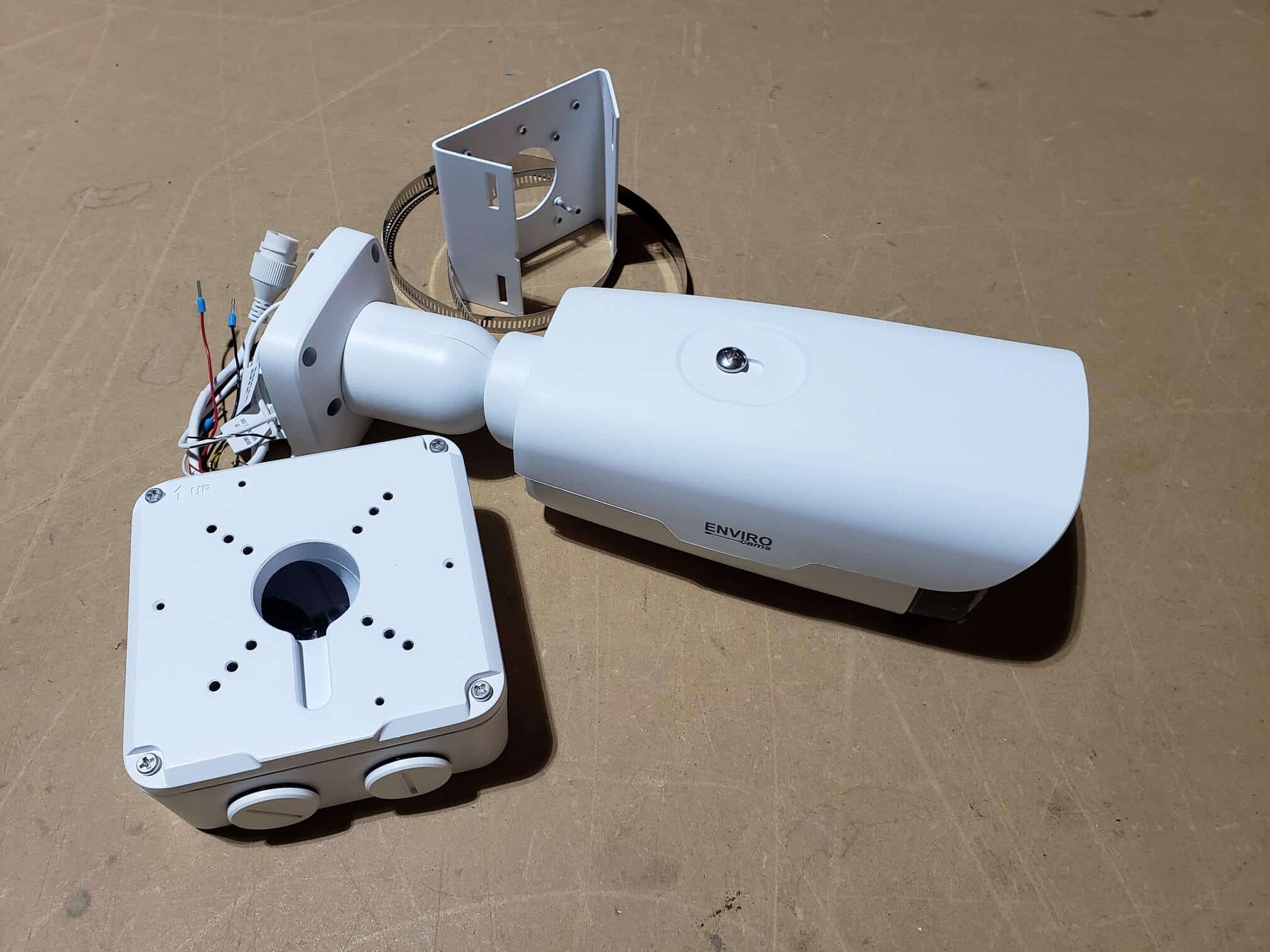 We have the IP bullet camera that can go the distance you need.
The Outpost-10X Camera has a long Lens (10 times zoom), with Electric Zoom, so when you need to see hundreds of feet, like out to a gate, for example, the Outpost is perfect for it.
This Starlight Infrared Camera also has WDR (Wide Dynamic Range), so it can handle lighting extremes and glare situations very well. Also, if needed, at night, you can turn off the Infrared Lamps and run the camera strictly in Starlight mode. If there is enough light in the area or from a full moon, you will be able to see in deficient light situations – and the picture will likely still be in Color mode.
The Outpost-10X, like all of our Enviro Cams, is Weatherproof rated to IP67 and can withstand temperatures from -40 below, up to 140 degrees above. Any Weather, Any Temperature, Any Time.
The Outpost-10X is TRIPLE VOLTAGE enabled and can operate from either POE voltage (48V DC), 24V AC or 12V DC. The Outpost-10X can go up to 820 feet from the NVR with Power & Video on POE voltage over standard CAT5. However, we suggest installing with CAT6 to "future proof" your installation for anything that may come along in a few years.
The Outpost-10X also has a whole host of Inputs and Outputs on its pigtail for extra functions. These additional functions are Audio Input, Audio Output, 24V AC Voltage, RS485 +/-, Alarm Input, Alarm Output.
The Outpost 10X Bullet Camera is covered by Enviro Cams 3 Year Warranty.
For more information on the IP bullet camera, contact one of our Design Engineers toll-free 866-264-0041 or stop by our website at envirocams.com.