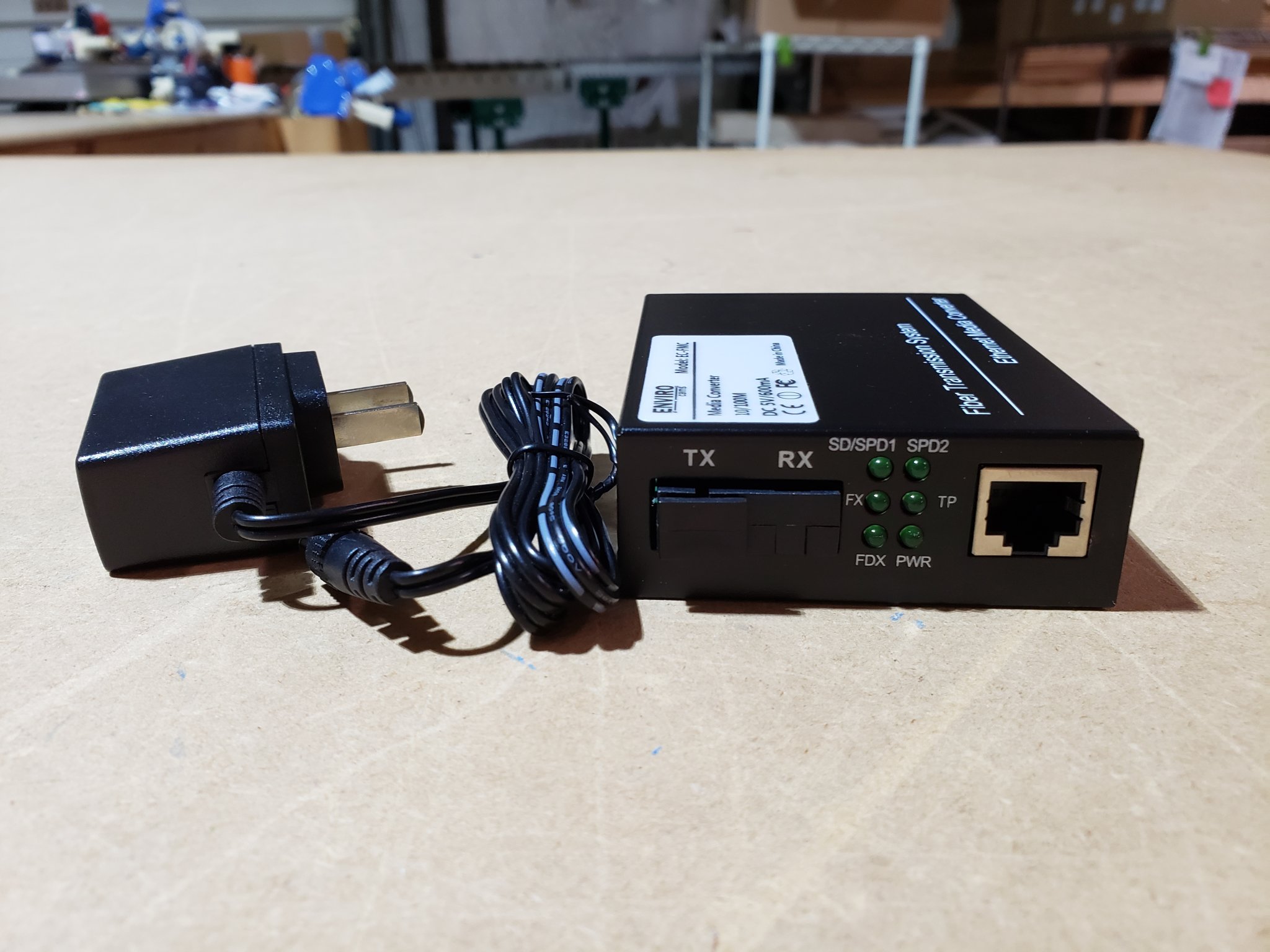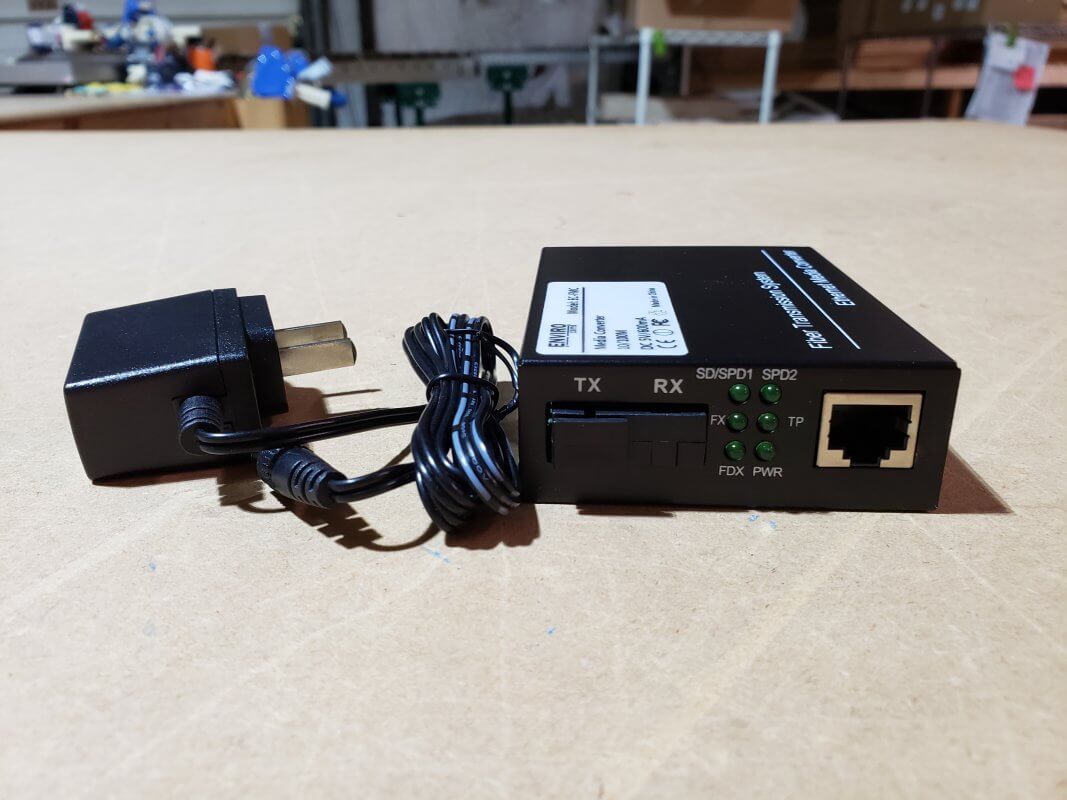 Fiber Media Converter – Single Mode Only
Eliminate network bottlenecks or connect point A to point B, even if it is miles away. This Fiber Transceiver / Media Converter is designed to convert your network data signal between Cat5/6 copper cable (10/100Base-T/TX) and single-mode fiber (1000Base-FX) Ethernet. The maximum transmission distance is 20 kilometers or 12.4 miles over fiber. Single "SC" style Connector. Active optical wavelength: 1310nm / 1550nm. Network interface: RJ45.
Pair Optical Converter 1,000MB – 1GB – Link Single Mode 1 Fiber Optic – Media converter – Single-mode 10/1000 Base-Tx to 1,000 Base-FX
Transmission distance: 20 km (12.4 miles)
Use single fiber cable to transmit signals
Active Optical Wavelength: 1310nm / 1550nm
Optical Interface: Connector SC
Network Interface: RJ45
Compliant with Standards: IEEE802.3u, 10/100 Base-TX, 100Base-FX
Indicator LEDs: Power, FX LINK / ACT, 100, TP-LINK / ACT, FDX / COL
Dimensions: 26.2 x 70.3 x 94 mm. Weight: 0.2 kg
Products are certified FCC, CE, and RoHS
For more information on the NEW Fiber Media Converter, contact one of our Design Engineers toll-free 866-264-0041 or stop by our website at envirocams.com.