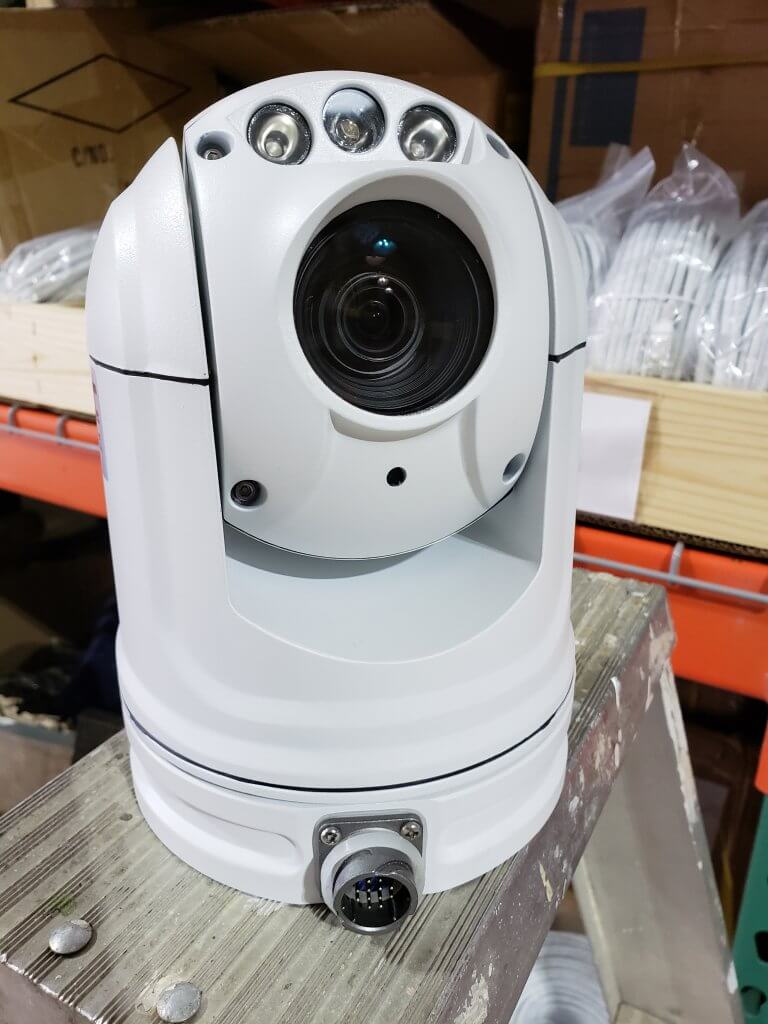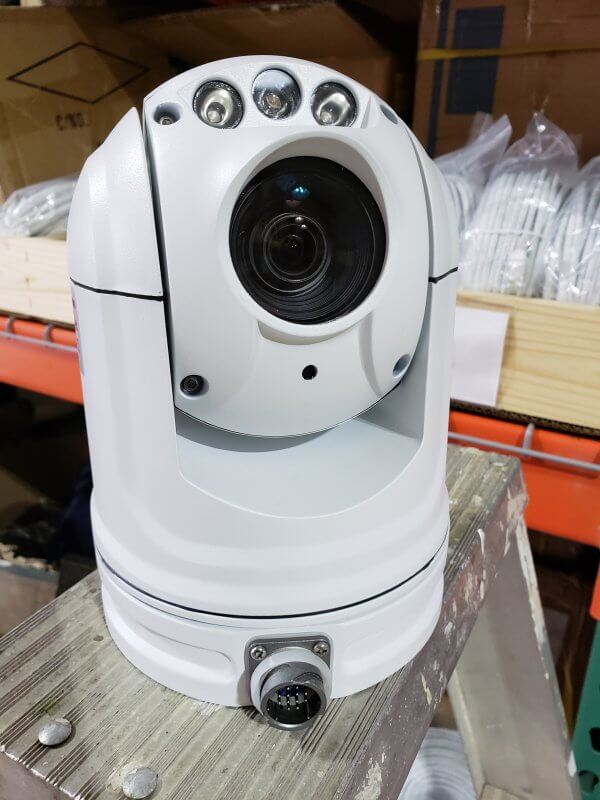 The Top Mast 30x is the IP PTZ Camera designed for rough services and mobile applications, used in places like police, emergency, or command center vehicles. Marine spots like telescoping masts, patrol ships, and boats. Some other locations are event or remote surveillance because of the unique feature of the optional wireless certified for WIFI LTE live video applications and remote surveillance solution.
The Top Mast 30x Camera has all of the fantastic features that all of our IP Cameras have. Plug-N-Play easy connection and set up more than 800 feet over standard CAT5 or CAT6 for Video and audio (PTZs must be powered by their own power supply, and needs to be closer to the camera).
The IP PTZ is equipped with a 30x zoom lens that is a 4.5 to 135mm optical zoom with the max resolution of 1920(H)x1080(V) at 30fps. That can extend its effective range out to hundreds of feet, and backs that up with high-speed pan and tilt speeds (although, when you zoom in, the camera slows down its speed to smooth the tracking that you may be trying to do).
At night you have two options, one being Infrared LED Lamps that will throwout light to as much as 175 feet and will automatically dim for close up situations. The other is the Starlight feature (you have to turn off the infrared LED lamps) will use the smallest amount of light say from a phone display, and you can view color pictures at night.
Programmable digital design and memory protected with the added benefit of keeping the data or action after power loss or outage. Power up memory function means all settings like home postion, preset, cruising track, pattern scan, right to left scan, or frame scan are saved and will resume when power is back on.
To get more information on this might yet small IP PTZ Camera, contact one of our Design Engineers toll-free 866-264-0041 or stop by our website at envriocams.com.