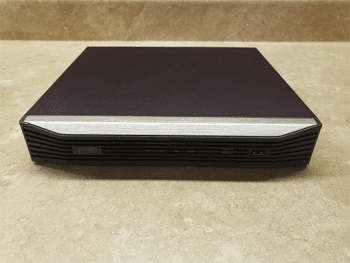 The NVR (Network Video Recorders) series "104" and "108" are our 4 and 8 channel NVRs. The 1 in the series is how many hard drives can be installed in the NVR. It comes with a 6tb hard drive; you have the option to upgrade to an 8tb hard drive. The 4 and the 8 is the number of channels or cameras the NVR will accommodate.
The NVR has several ways you can set up to record, full-time, motion base, alarm or event, and time or schedule based recording. Real-Time Display/Recording/Playback – up to 8 Megapixel Resolution. Remote Viewing and Control of everything via VMS (Desktop), and Smart Device App (Droid/iPhone/Tablets) – all Remote Software provided Free.
Our NVR features the Plug-N-Play Automatic Connections that end up setting each IP address with our cameras. We also offer Extended Distance for Audio/Video/Power out to at least 820 Feet Over Cat5/6.
ONVIF Conformance (3rd party cameras and most VMS platforms are supported and compatible – but will not be extended distance as with Enviro Cameras.
Built-In power over ethernet for all 4 and 8 channels, not extra power cables needed for the cameras—Audio Built-In for each channel through the RJ45 network connection.
We invite you to watch our Videos about how to accomplish everyday tasks with our NVR's (on our Tech Support page). We make it simple and easy. Most settings are pre-configured so that your NVR will operate how you need it right out of the box.
To get more information on the NVRs, contact one of our Design Engineers toll-free 866-264-0041 or stop by our website at envirocams.com.