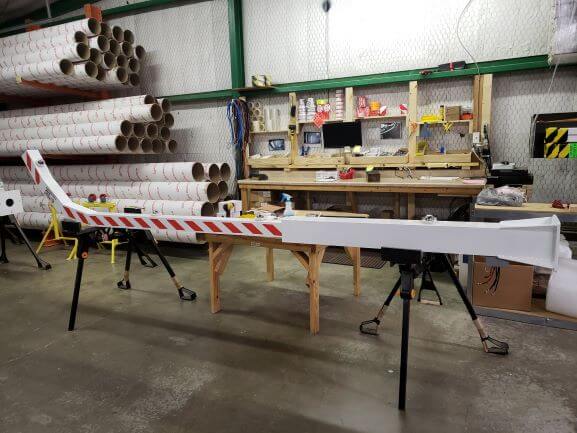 In addition to the N-SPEX Vehicle Inspection System family of Vehicle Damage Inspection Systems is the N-SPEX STIX Trux IP system.
View & Document the front, back, sides, and top of all Trucks, Trailers, Rail Cars, etc. Truck / Trailer / Cargo / Container / Rail Car Damage Inspection System N-SPEX TRUX STIX
8 Hi-Resolution HD-TVI Cameras 1080p
each cameras zoom function can be controlled through the DVR
Standard Height is 13' 6" (custom heights and # of cameras available)
Standard safety white powder-coated aluminum (custom powder coat colors available)
N-SPEX Cameras are so small as to go unnoticed, yet are rugged and completely vandal-proof. Sealed, watertight housings are weatherproof and high-pressure wash-down resistant (NEMA IP-66 rated). These High-Resolution cameras are made from rugged metal. They feature a thick Lexan viewing dome with an adjustable camera angle depending on how far away from the entrance you wish to start seeing the vehicle.
These High-Resolution cameras are pre-adjusted and pre-focused to provide the perfect solution to the viewing angles and distances you need to adequately document the condition of vehicles entering and leaving your facility. This makes installation a snap!
The N-SPEX TRUX STIX will give you a view of:
Left Side STIX: Left Top of Vehicle, left Side Upper, left Side lower, Front of Vehicle & License Plate
Right Side STIX: Right Top of Vehicle, Right Side Upper, Right Side lower, Rear of Vehicle & License Plate
For more information on the Vehicle Damage Inspection Systems, contact one of our Design Engineers toll-free at 866-264-0041 or stop by our website envirocams.com.