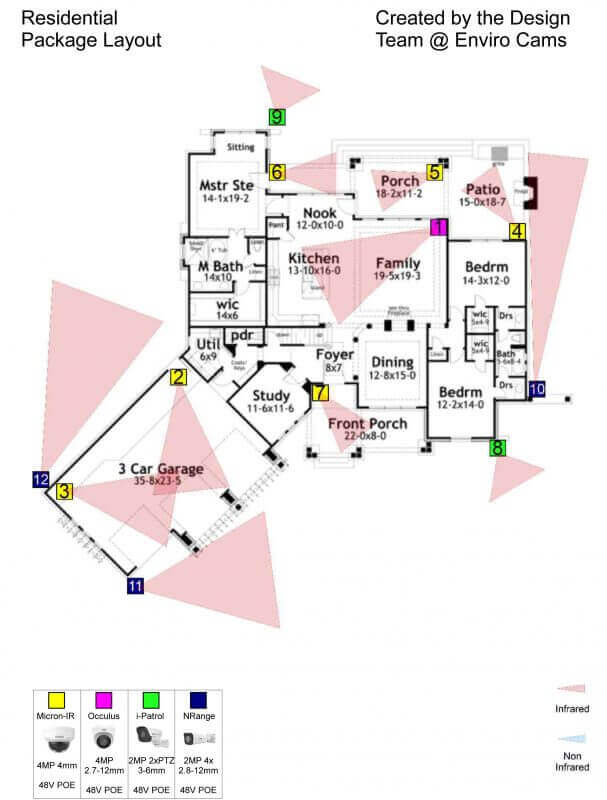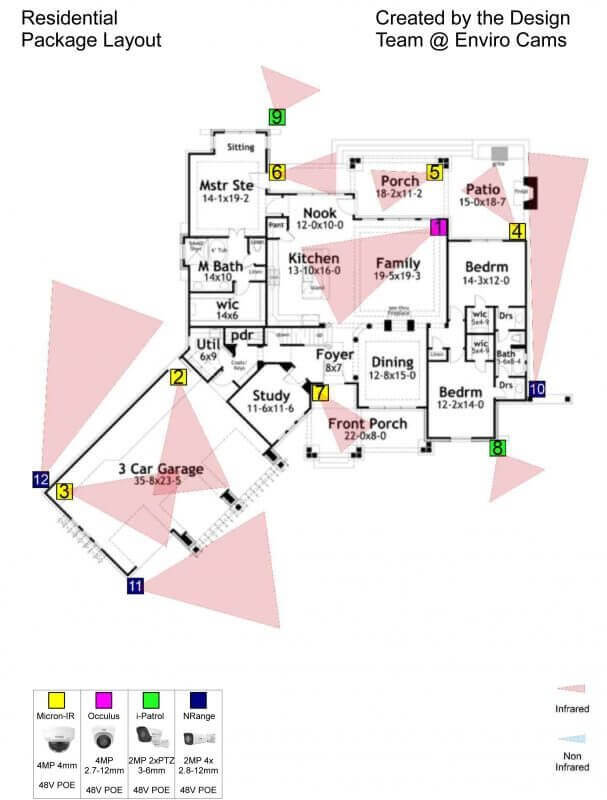 We all know that residential surveillance camera systems are more popular and that the range of pricing is very different. So let us take a few minutes to show you why EnviroCams is the way to go.
You can purchase a pre-package residential camera system, or we can custom build a system tailored to your needs. Our pre-packaged camera systems range from a four-camera system to a sixteen-camera system, or our Design Engineers can custom design a camera system that is tailored to your residential property. We can work from pictures, Google Earth, or even a napkin sketch.
Why pay someone to monitor your residential security camera system when you can monitor it yourself with an EnviroCams system? So many of the systems out there you don't own, and you pay someone to monitor to watch and see if something happens. With our camera systems, you own them, and with guard station and guard viewer, you monitor what happens at your home, not some company. You can set up for different types of alerts to notify you of when a door opens, or someone is in the back yard, the choice is up to you, and we can help with any questions you may have on how to do that.
Our camera systems are truly Plug-N-Play, install IP cameras where needed, run Cat5e or Cat6 cable back to NVR and plugin and you will receive a picture.
We also have a 3-year warranty with free lifetime tech support (all calls come to our Texas office, yes in the USA), along with how-to videos on our website under tech support if you need help after hours.
Our residential security camera systems are designed for fast & easy do it yourself installation. For more information, contact one of our Design Engineers toll-free 866-264-0041 or stop by our website envirocams.com.