Indy-22 Indoor PTZ Indoor Starlight IP PTZ Camera 
Most people think an IP PTZ cameras are for covering large areas only outdoors, but we have designed one for large indoors areas like warehouses, indoor playgrounds, casinos, railway stations, reception halls, offices, and entryways and foyers. In addition, the Indy-22 Indoor IP PTZ Starlight Camera has unique features for video surveillance indoors.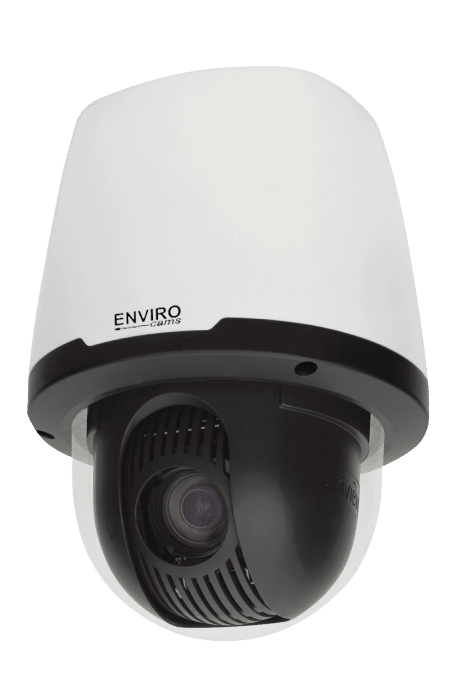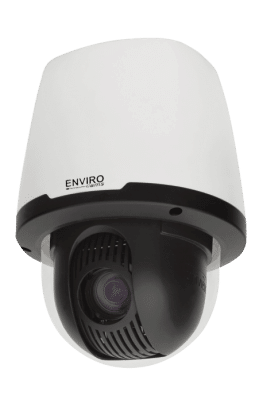 This PTZ has a Starlight Sensor, so when the lights are off and there is a little light, the sensor will use that light to show a quality color image. The sensor can pick up the small amount of light to be used, for example, light from a phone display or light from under a door. If the light is too low to produce a color image, the camera will switch to black & white.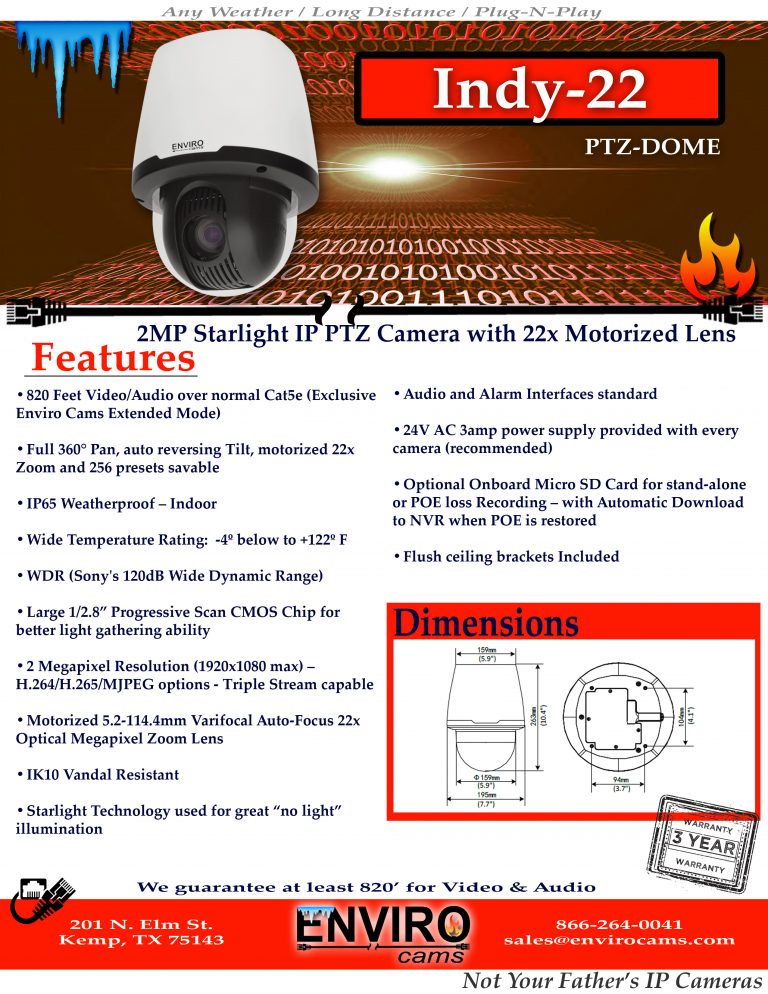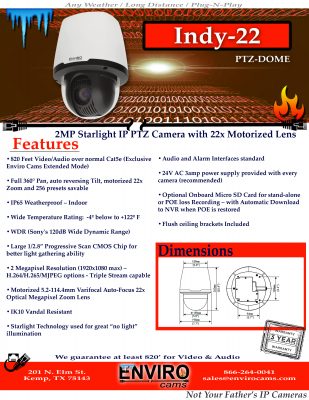 The power behind the lens is an Auto-Focus, Motorized 22X Zoom Lens (5.2mm to 114.4mm), is intended to see down hallways, all the way across a room or warehouse, or zoom in on an area with a problem. The view starts out at about 56 degrees wide, then zooms in to only 3.4 degrees wide; you will not be missing any details with this camera.
How about a camera that can do more than just video? This camera has smart analytics with these different features turn on your camera can alert you of
things that happen around your property. Here are a few of those features: intrusion and motion detection or line crossing will let you know if someone is in an area they are not supposed to be. A de-focus or camera tampering feature will let you know if something is put in front of the camera or even the lens has been spray with something. Scene Change is another Identification feature. This can alert you if something in the scene should change, such as a valuable laptop is missing or if a high-value item is no longer on the shelf.
For more information on the Indy-22 Starlight PTZ camera, give us a call toll-free at 866-264-0041.