Indy-22
Indoor Starlight IP PTZ Camera
The Indy-22 is an Indoor PTZ Camera that does not have Infrared Lamps, but that is by design. This 2 Megapixel Starlight Network Camera is intended for offices, warehouses and other Indoor areas that either have lighting on most of the time, or have enough light to be gathered by the Starlight Sensor when the lights may be off – which doesn't have to be much. Obviously, there is no moonlight or starlight indoors, but this camera doesn't need much. The display of a desk phone, the leakage of light from under a doorway – this camera takes any light at all and turns it into a color picture. If the light is too low to produce a color image, the camera will switch to black & white.
One of the unique features of this small, yet powerful Pan/Tilt/Zoom camera, is the 22X Zoom Lens. This lens has a faster Auto-Focus sequence than most PTZ's, and can deliver a sharply focused image very quickly. This Motorized Zoom Lens (5.2mm to 114.4mm), is intended to see down hallways, all the way across a warehouse, or to zoom in on processes or machinery. The view starts out at about 56 degrees wide, then zooms in to only 3.4 degrees wide. So that should give you a pretty clear picture of what this camera is designed to do. It's made for Zooming in to see detail (Digital Zoom can also be turned on).
This PTZ Camera delivers 1080p resolution at 30fps, and can also be set to 720p or lower if needed. It also has the ability to carry an SD Card for stand-alone or emergency backup recording (up to 128Gb).
Wide Dynamic Range
One of the great features of this camera, is the REAL Optical WDR (Wide Dynamic Range – with 120dB gain) from Sony. Unlike Digital WDR, this feature, when turned on and fine-tuned, can really help with blinding glare and when the sun is behind a person you are trying to see. This is commonly encountered in a warehouse setting when a Bay Door is up and the sunlight is causing glare. This feature is yet another tool to tailor this camera to wherever you need it – despite the prevailing conditions.
This IP Camera works well indoors, and is hardened with an IK10 Vandal-Resistant Rating. This means that this camera has been tested with the equivalent of a sledgehammer weighing more than 11 pounds – being dropped onto the dome from about 18" – with no damage.
Add in the fact that this camera is rated down to -4 below, and +122 (F), and you have a camera that is ready for any indoor environment.
Take a look at some of the other Features not already mentioned here:
800 feet + for Video and Audio over normal Cat5e (when connected to any Enviro Cams NVR or POE Switch with extended distance turned on). This PTZ pulls a lot of power, so Operation Voltage must be more local to the camera (within 100′ max when using DC voltage – and within a couple hundred feet when using AC voltage).

Can Operate on POE voltage (48V), but primarily is looking for 24V AC or 24V DC (8-20 watts)

Intelligent Temperature Control – Fans control the temperature of the PTZ

6KV Surge Protection designed to protect the Network and NVR.

OnVif Conformance

H.265, H.265+, H.264 and MJPEG Compressions (@1080p or lower)

Micro SD Card can be purchased (pre-formatted for use in the camera), and can be used as stand-alone recording or as a fail-over if POE Power is cut. When POE is restored, the card will automatically download all the recording to the NVR.

Supports many Smart Analytics – People counting, Face Detection, Line Crossing, Intrusion, Motion, etc.

This camera has Audio input wires and Audio output wires. This makes it possible to add an external Mic, or to even have Two-Way Audio.

Also has 2 Alarm input connections and 1 Alarm output connection. This can facilitate many scenarios. For example: connect a door sensor, and turn on a light or siren (no voltage present, so an Interface or Relay will be needed).
Materials
Front window: glass
Body:plastic
Shield:PC
The Indy-22 is covered by EnviroCams 1 Year Warranty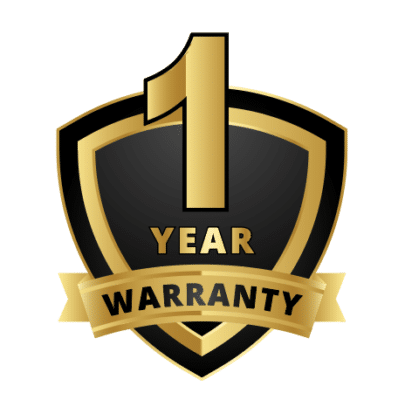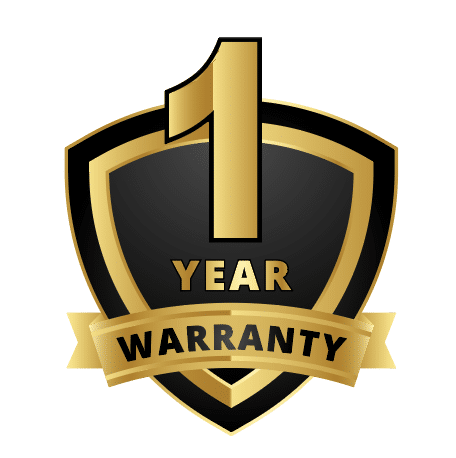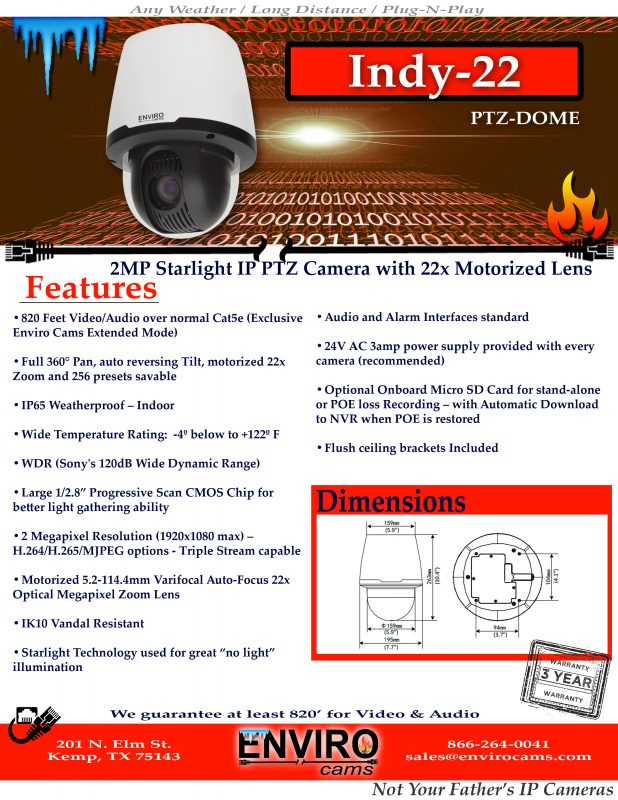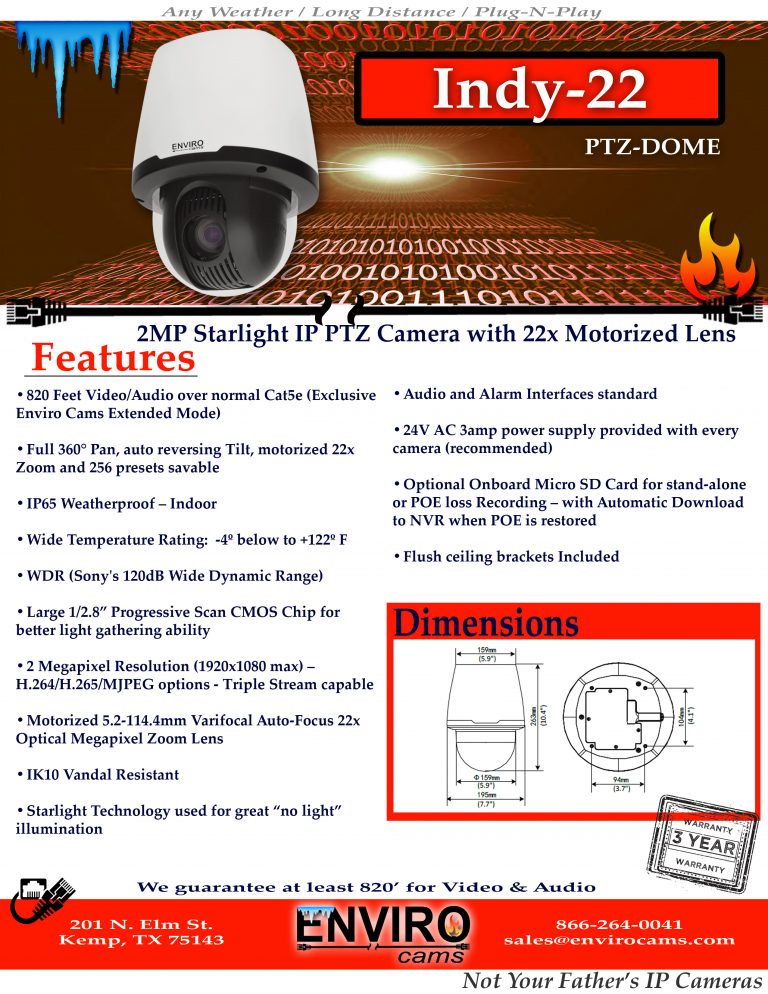 Indy-22 Indoor PTZ Movie
Indy-22 Indoor PTZ Actual Footage