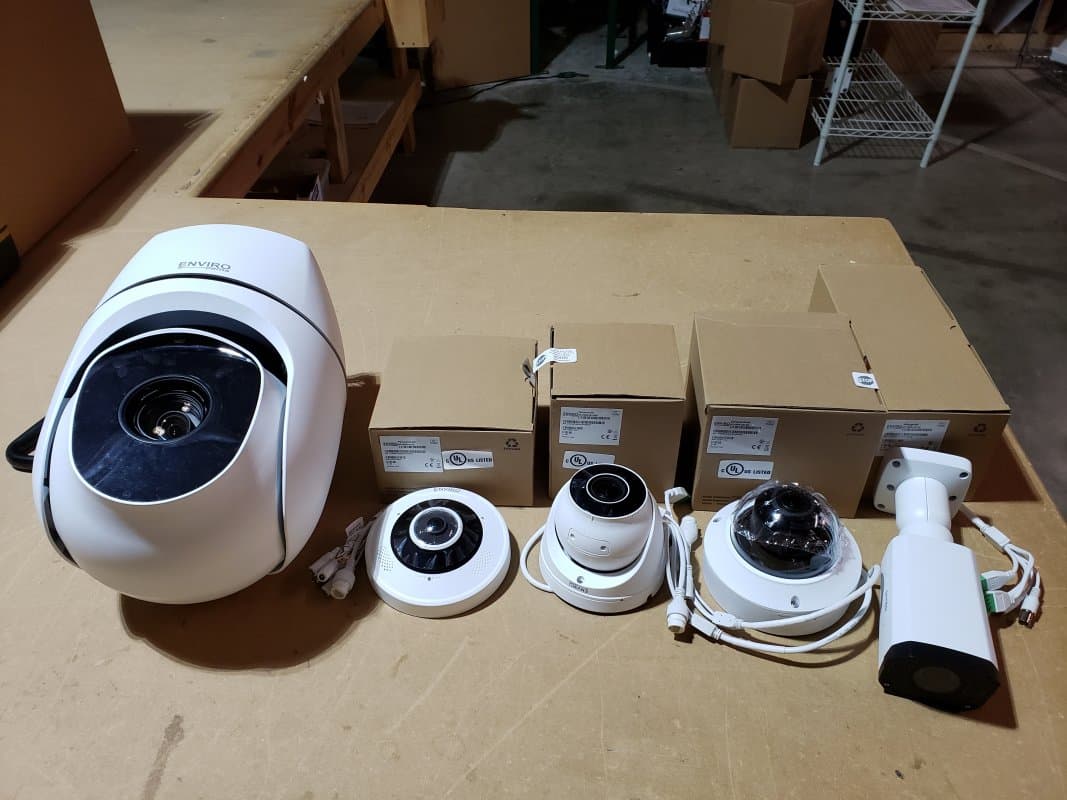 Let us introduce you to 4K Resolution IP Security Cameras. We carry several in stock, the PTZ-4K-22 (yes a Pan Tilt Zoom camera in 4K), the Panoramic 4K dome, Occulus-4K MotoDome, Sentinel-IR 4K Moto-Dome, and the N-Range-4k Bullet.
The pan-tilt-zoom IP 4K camera is the PTZ-4K-22 is a 12 Megapixel Indoor/Outdoor PTZ Camera that is one of only a handful of 4K PTZ Cameras available – ANYWHERE! The Huge Infrared LED Lamps onboard this awesome 4K PTZ, are Intensity-Controlled Smart IP Lamps. They can throw out light as far as 800 feet!
In the dome IP 4K camera series, we have the Panoramic 4K not only can support resolutions up to 4000 x 3000 pixels (12 Megapixel Resolution) but also supports up to 10 display modes in total. It can even break out into multiple camera views as well.
The Occulus-4K MotoDome is an 8 Megapixel Resolution (3840×2160 max) – H.264/H.265/MJPEG options – Triple Stream capable with a Motorized 2.7mm to 12mm Varifocal Auto-Focus Megapixel Lens.
The Sentinel-IR 4K Moto-Dome is an 8 Megapixel Infrared Network Camera with a Motorized 2.8-12mm Auto-Focus Zoom Lens. One feature of this camera is that the Infrared Lamps are totally hidden. You won't be able to tell that this is an Infrared camera. The Powerful Hidden Lamps can throw IR Light out as far as 100′ on a moonless night. So the Sentinel-IR makes an excellent Low Light Surveillance tool.
In the bullet IP 4K camera, we have the N-Range-4K Bullet camera is the Motorized Varifocal Lens. This 2.8-12mm Zoom Lens gives you a 90-degree wide picture when zoomed out – then zooms all the way into a 28-degree wide picture. This makes it extremely easy and fast to fine-tune your scene, no matter where you mount this camera.
Need more information on our 4K IP Security Cameras, contact one of our Design Engineers toll-free 866-264-0041 or stop by our website.