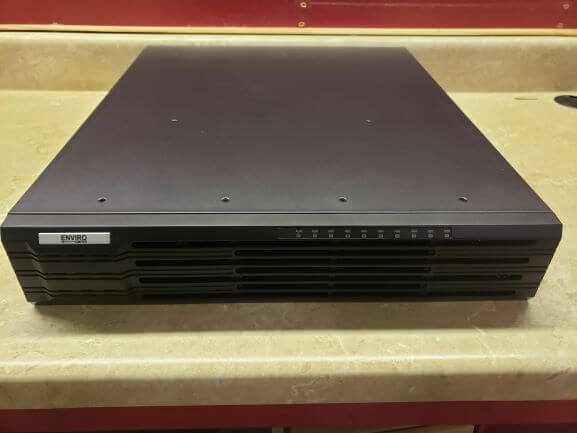 ANY Weather / Long Distance / Plug-N-Play
The definition of a network video recorder (NVR) is a specialized computer that includes a software program that records video in a digital format to a disk drive, USB flash drive, SD memory card, or other mass storage device like a hard drive. 
This NVR is a 64 Channel NVR, which is referred to as the "864" series. The first number refers to how many hard drives the unit can hold, and the last two numbers denote how many channels or cameras it can accommodate. Sold with four 8tb hard drives, you can upgrade by adding four more for a total of eight hard drives. 
One of the unique features of the NVR is the Alarm Sensor Inputs & Relay Outputs and the different alarm trigger set up. When an event recording is triggered, the IP camera can activate the following functions. Send an e-mail, alarm output signal, upload to FTP, record direct to an SD card, or take a snapshot. If there are PTZ, they can smart auto-track and call a PTZ preset. 
You have a choice in recording types: full-time, motion-base, alarm or event, and time or schedule-based recording. 
Remote viewing and control from anywhere, Guard Station is for the computer system, and Guard Player is for the phone and tables plus both remote software is provided for FREE. 
Worried about hackers, don't the system is encrypted and has enhanced protection against Cyber Attack.
For so many more features with our NVR, contact one of our Design Engineers toll-free at 866-264-0041 or stop by our website at envirocams.com.