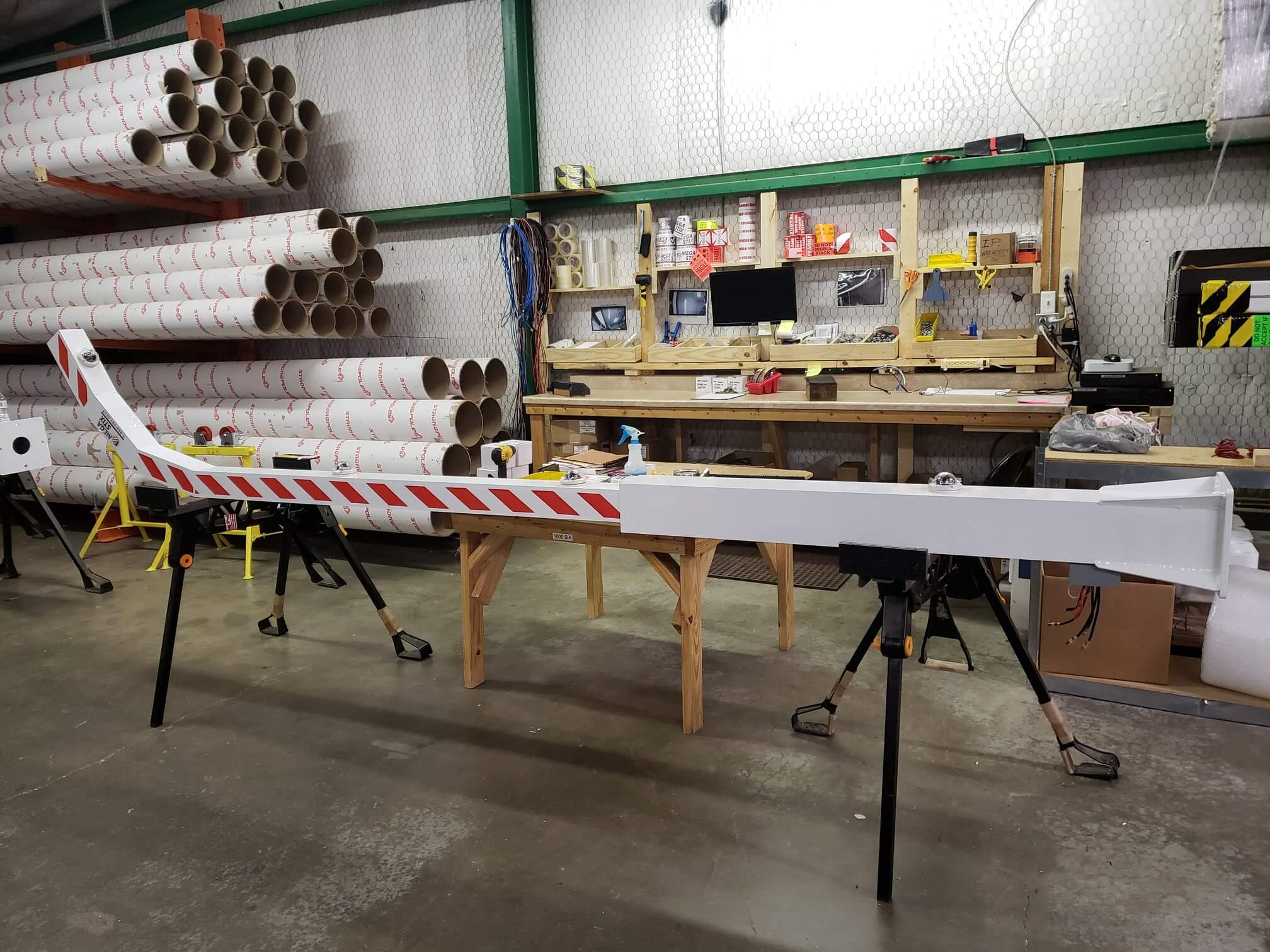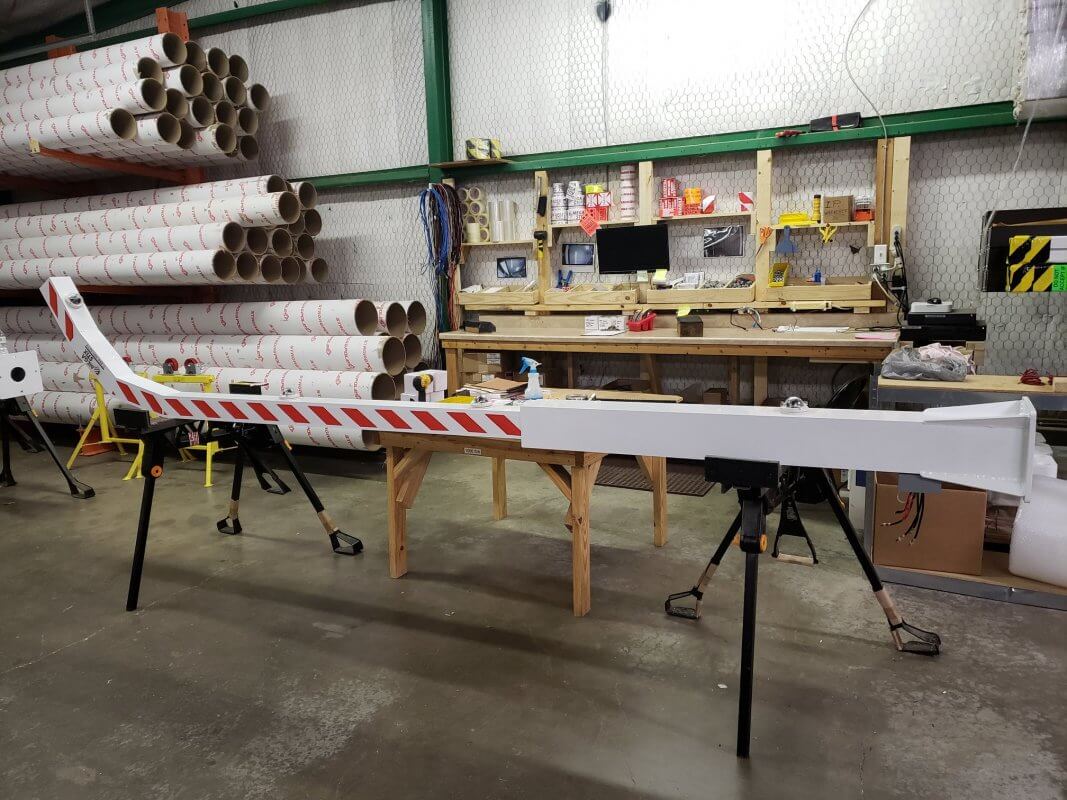 What are the N-Spex Mega Stix Trux IP Vehicle Damage Inspection System? They are a set of 13-foot 6-inch tall white powder-coated aluminum stix with 4 IP cameras in each stix, giving you a total of 8 cameras to watch the entrance and exit. For viewing and documenting the front, back, sides, and tops of all Trucks, Trailers,  Cargo  Containers,  Rail Cars, etc.  Authorized personnel may view live or pre-recorded footage of each vehicle to detect damage or unsafe conditions, and to determine if the damage or hazardous condition was pre-existing quickly, happened while at the facility, or after leaving the facility.
These high-resolution cameras are pre-adjusted and pre-focused to provide the perfect solution to the viewing angles and distances you need to adequately document the condition of vehicles entering and leaving your facility. The N-SPEX TRUX STIX will give you a view of:
 Left Side STIX: Left Top of Vehicle, left Side Upper, left Side lower, Front of Vehicle & License Plate.  Right Side STIX: Right Top of Vehicle, Right Side Upper, Right Side lower, Rear of Vehicle & License Plate.
The eight-cameras are state of the art IP four Megapixel cameras with a 2.8mm fixed lens is super wide (90 degrees) and is best used where the area being watched is close. For example, when watching a door entry or exit – the area that will be in best focus is approximately 8-12 feet out. Anything farther out still looks excellent, but the best focus is within that 8-12 feet. That is why we use this camera in our stix.
To find out more about our vehicle condition documentation system contact one of our Design Engineers toll-free 866-264-0041 or stop by our website at envirocams.com.