Bantam-4M

Compact Security Camera

4 Megapixel Compact Infrared Bullet with Microphone
This little Compact Infrared Bullet IP Camera from EnviroCams is so tiny that it can fit in the palm of your hand. The camera body itself is only 3-1/2″ long, and the whole thing, mount included, is only a little over 6 inches long.
However, don't let the small size fool you. This compact bullet packs a punch!
The Bantam-4M Compact Bullet IP Camera is a 4 Megapixel (2K) Compact Bullet Camera with a built-in microphone. It gives you excellent High Definition Video Indoors or Outdoors and picks up audio very well.
Versatility and Hardiness
There are so many places that the Bantam-4M Compact Bullet IP Camera would work well in – but keep in mind that with its fixed 4mm Wide-Angle Lens, that this camera is intended to be mounted close to the action. For example, if you are using it to watch a doorway, its best performance will be within 10-12 feet of the door. That is the nature of a wide-angle lens; its area of sharpest focus will be within that distance.
The Bantam-4M Compact Bullet IP Camera is Weatherproof Rated IP67, which means it can be in damp locations. It can also survive temperature extremes since it is rated for -40 below and +140 above (F).
The two large Infrared Lamps can shine out as far as 100′ on a moonless night and see in total darkness.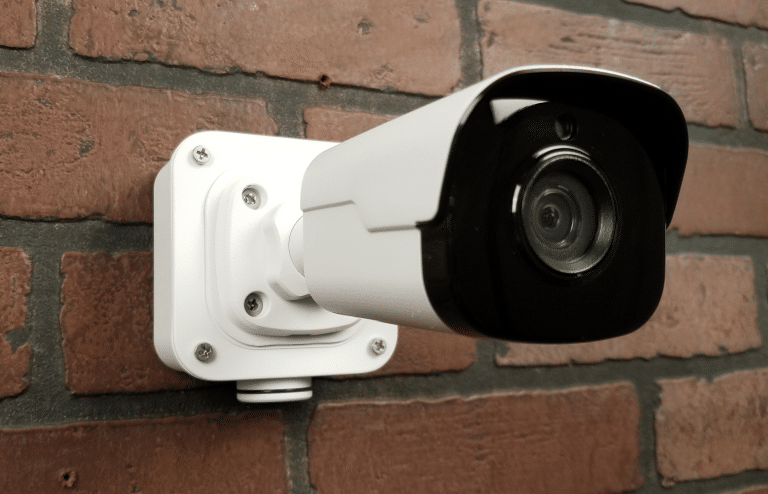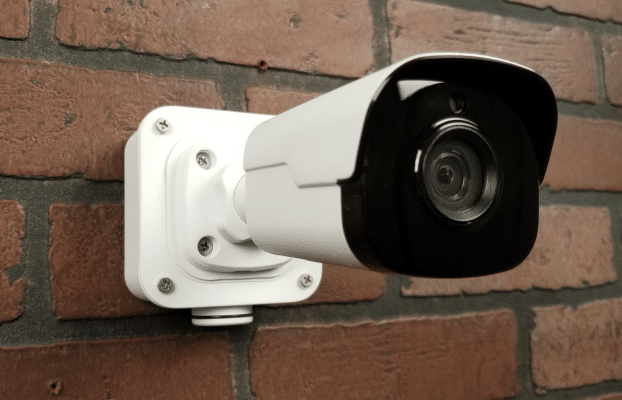 Power Over Ethernet
The Bantam-4M Compact Bullet IP Camera operates on standard Power Over Ethernet (48V) or 12V DC as well. The 12V can be used as primary voltage, or it can be used as a fail-over voltage if anything should happen to the Power Over Ethernet line (total wattage with IR Lamps on = 6.4 watts).
Alarm Input and Output
One exciting feature built-in to this camera is an Alarm input and output pigtail. This can allow real-world sensors to be connected to the camera and support the triggering of another device (via contact closure with no voltage). This means that you can interface to open a gate, turn on a light, or even a siren, either remotely or via an alarm condition from the camera or system. The choices of how you can use this feature are almost endless.
Easy Installation
The Bantam-4M Compact Bullet IP Camera is not your father's IP where you had to set up the IP address, with our NVR or switch the bullet camera is a plug-n-play easy connection and set up. The camera and NVR can be up to 800 feet apart by using standard Cat5e or Cat6 cable and still get video, power, and audio. 
Intelligent Analytics
The Bantam -4M Compact Bullet IP Camera does more than a video; this camera is packed with intelligent analytics. When these features are turned on, the camera will alert you of things that happen around your property. Here are a few of those features: intrusion and motion detection or line crossing will let you know that someone is not supposed to be in an area. A de-focus or camera tampering feature will let you know if something is put in front of the camera or even the lens has been spray with something. Scene Change is another Identification feature. This can alert you if something in the scene should change, such as missing a valuable laptop or a high-value item is no longer on the shelf.
Digital Wide Dynamic Range
The Bantam-4M Compact Bullet IP Camera can be used at any spot with natural or artificial light, with no worries for the video being washed out by the light. Turn on the Digital Wide Dynamic Range feature to improve the camera image quality under high-contrast lighting conditions where both dimly and brightly lit areas are present in the field of view.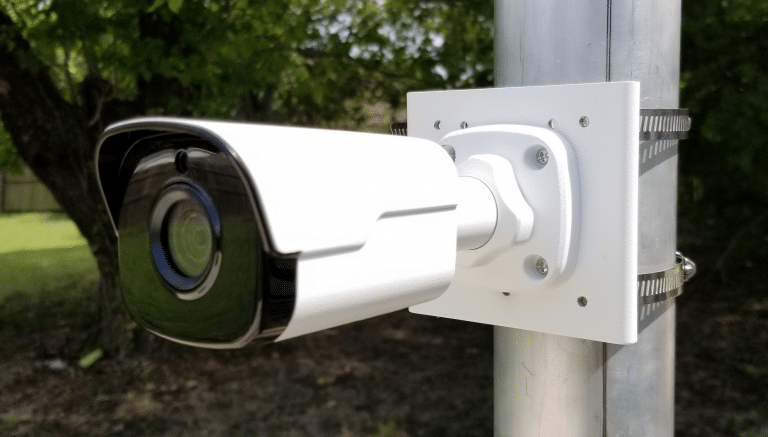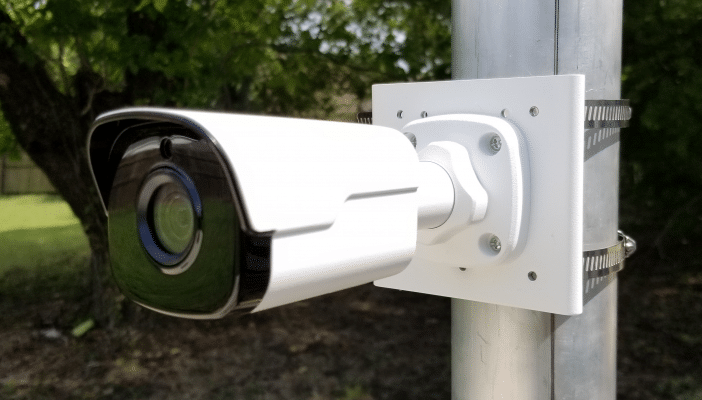 Accessories 
The Bantam-4M Compact Bullet IP Camera can also be purchased with the Optional Junction Box Mount or the Pole Mount. To give you more options on how and where the camera can be mounted. 
Warranty and Tech Support
The Bantam-4M Compact Bullet IP Camera comes with a 3-years warranty, with unlimited tech support for life. We also have a tech-support page on our website with lots of how-to videos. On our tech support page, you may also see video from the Bantam-4M Compact Bullet IP Camera, along with all the IP cameras we offer. 
About us and how to get in touch
EnviroCams is a member of The RuggedGroup, a family of companies headquartered in Texas. For more than 25 years, The Rugged Group has been manufacturing and Patenting products in the Security Industry. We know the ends and out for all sizes and types of business; for a free quote on a security system, send us a layout of your business. For more information on the Compact Infrared Bullet Camera, contact one of our Design Engineers toll-free at 866-264-0041.