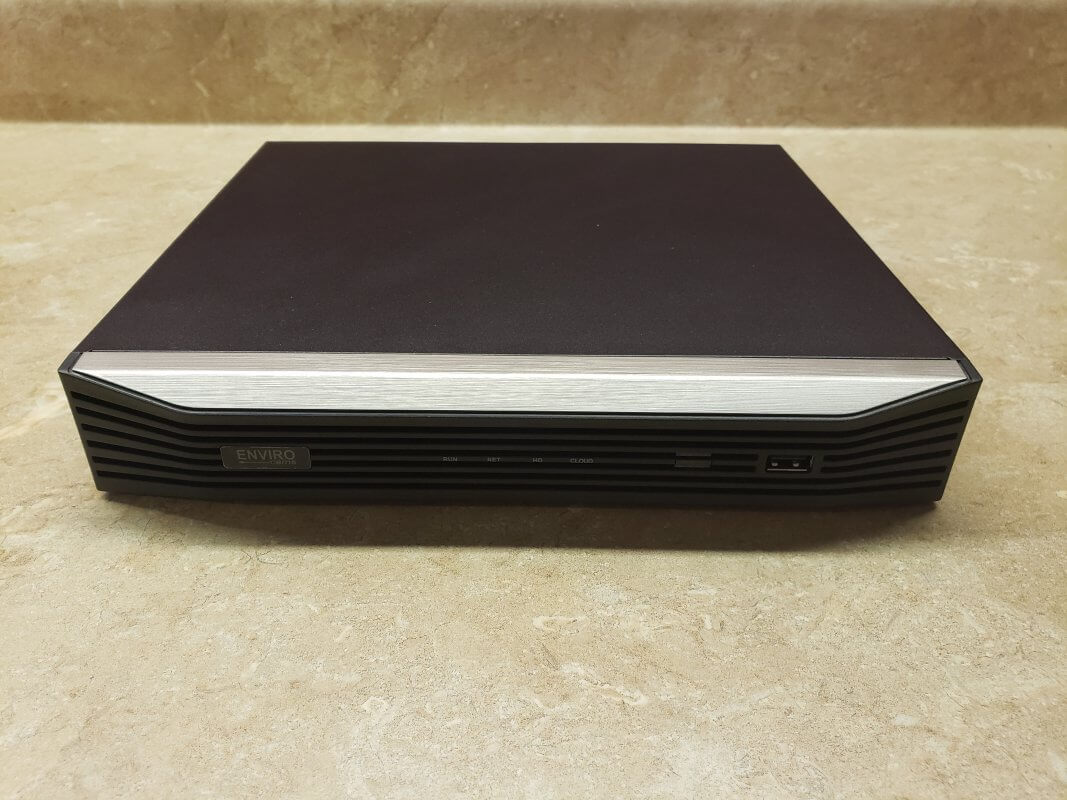 In our series of NVRs, we have the 128ch, 64ch, 32ch, and the 16ch but some may need something smaller, so we also have the 8ch and 4ch NVR. These are just right for residents or small business. They may be small, but they still have all the great features.
The best feature is the Automatic Plug-N-Play operation. Simply plug the camera in, and you get video. It's really that simple.
We make sure that you will enjoy trouble-free operation at all times, and we promise that you will not have any of the problems that commonly plague other Recorders. We constantly test, and update our firmware, and provide free software updates to our customers – all with the touch of a button. Other Manufacturer's make it tough to know when updates are available or exactly how to accomplish an update at all. Enviro Cams wants you to have the latest and greatest at all times, and since it as easy as a simple button push – you won't need any help doing it.
With recording options like Full-Time Recording, Motion-Based Recording, Alarm or Event Recording and Time or Schedule-Based Recording, etc. you will not miss a thing.
Three Year Warranty – on every NVR we offer – including the hard drives.
Unlimited Tech Support for the Life of the System (24 Hour Video Support Library and weekday Phone Support available)
And so many more features than we can list. So to get more information on our NVRs contact one of our Design Engineers toll-free 866-264-0041 or stop by our website at envirocams.com.