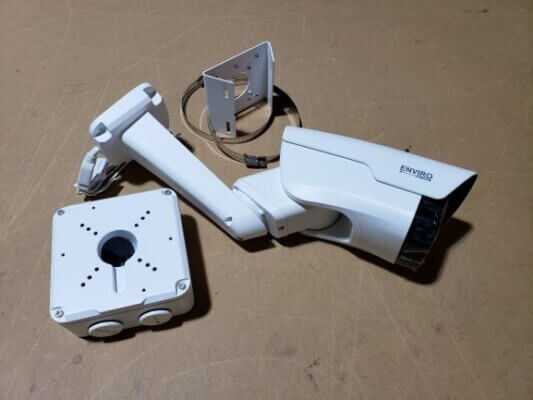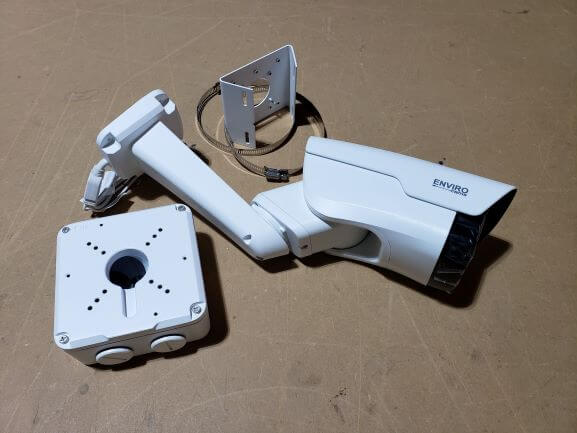 Is it an IP bullet camera or a pan tilt zoom camera? The answer is an IP PTZ bullet camera that looks like a regular bullet camera. The i-Patrol PTZ camera's bonus is an affordable PTZ camera with all the PTZ camera features.
The i-Patrol is made with high-quality Italian Stepper Motors; this motor gives the IP camera the ability to be a Pan Tilt Zoom camera.
Check out this feature; the IP camera can turn 250 degrees and go 50 degrees up and 50 degrees down for a total of 100 degrees. A couple of places this camera works excellent at are on corners or down hallways.
You control the PTZ bullet through the on-screen controls with our NVR using the mouse or even by your phone or tablet. Along with programmable patrol patterns and up to 400 preset positions.
The built-in 32Gb of Internal Memory (eMMC type) works just like a removable SD Card. You can use it to record when the camera is in stand-alone mode (powered via 12V DC). It can be used as an Emergency recording when POE Power is interrupted (then upon re-connection, it will automatically upload the recordings to the NVR).
The i-Patrol has a 3 – 6mm, 2x optical zoom, 16x digital zoom, varifocal zoom autofocus megapixel lens.
The i-Patrol PTZ Bullet Camera is covered by Enviro Cams 3 Year Warranty.
For more information on the IP PTZ Bullet Camera, contact one of our Design Engineers toll-free at 866-264-0041 or stop by our website at envirocams.com. There is also a video that shows footage from the i-Patrol that you can watch.