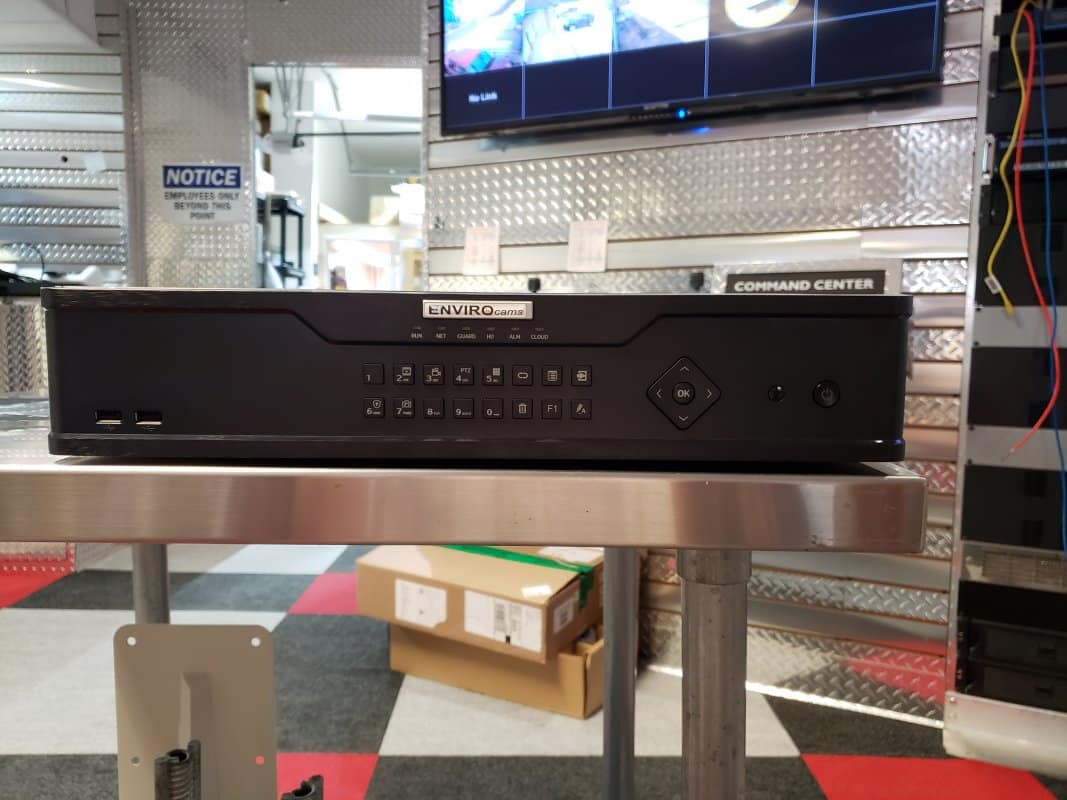 We have several main chassis for our NVR, but this one is a 64 Channel NVR, which is referred to as the "864" series. The first number refers to how many hard drivers the unit can hold, and the last two digits denote how many channels, or cameras it can accommodate.
We make sure that you will enjoy trouble-free operation at all times, and we promise that you will not have any of the problems that commonly plague other Recorders. We regularly test, update our firmware often, and provide free software updates to our customers – all with the touch of a button.
Our NVR's have all of the features and operations that the best NVR's have, including Full-Time Recording, Motion-Based Recording, Alarm or Event Recording and Time or Schedule-Based Recording, etc.
Let's take a look at a few of the features this 64 channel NVR has, like Audio Built-In for each Channel (All through the standard RJ45 Network connection), Real-Time Display/Recording/Playback – up to 8 Megapixel Resolution. How about 4K HDMI Support (or lower settings) – VGA also provided (1080p) and Alarm Sensor Inputs & Relay Outputs (see Back Panel picture).
We invite you to watch our Videos about how to accomplish everyday tasks with our NVR's (below, and on our Tech Support page). We make it simple and easy. In fact, most settings are pre-configured so that your NVR will operate how you need it to – right out of the box.
There is no other NVR that gives you a Three Year Warranty – on every NVR we offer – including the hard drives. Plus free tech support for life.
For more information on our Network Video Recorders contact one of our Design Engineers here at EnviroCams toll-free 866-264-0041 or stop by our website and check all of the NVR 8ch, 16ch, 32ch, 64ch, and 128ch.