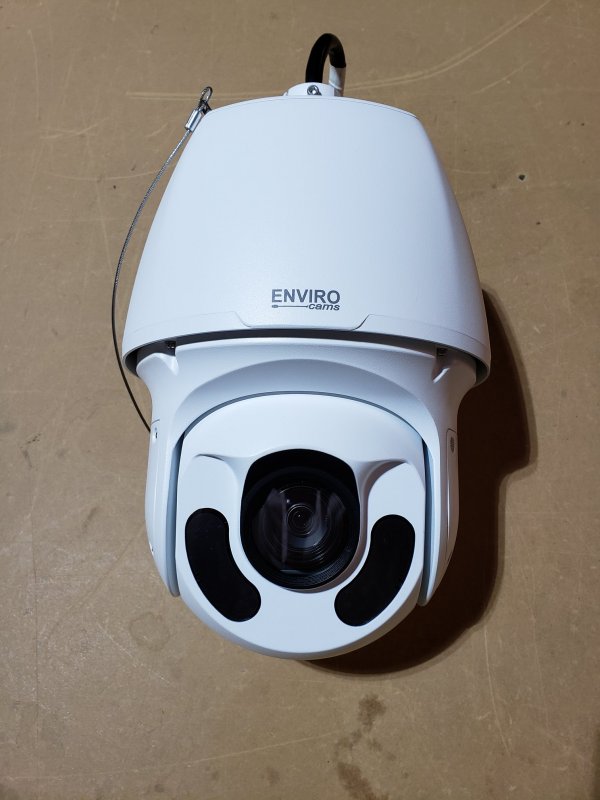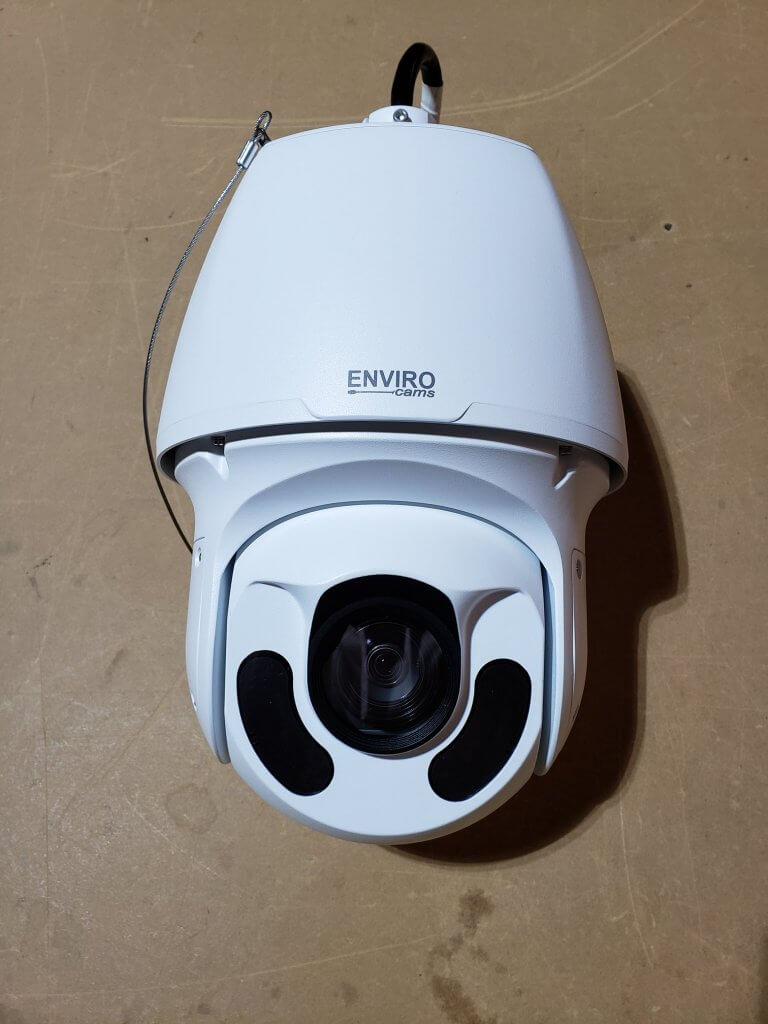 The Commander-30 is a 2 Megapixel Indoor/Outdoor IP PTZ Camera that has a lengthy throw – both with its powerful Infrared Lamps and also with a 30X Zoom Lens. This PTZ is meant for longer distances.
This 2 Megapixel Network Camera works great anywhere you put it – indoors in warehouses or plant floor environments, but also, thanks to being weatherproof, at any outdoor location, it is needed. At a gate, a driveway, restricted areas, or building entrances.
The Infrared LED Lamps onboard can deliver invisible Infrared Light out to almost 500 feet on a moonless night. Plus – they are controlled via Smart IR, which controls the brightness based on the picture – if something is too close and starts glaring too much white in the image, it turns down the intensity.
One of the unique features of this small, yet powerful Pan/Tilt/Zoom camera, is the 30X Zoom Lens. This lens has a faster Auto-Focus sequence than most PTZ's and can deliver a sharply focused image very quickly. This Motorized Zoom Lens (4.5mm to 135mm), is intended to see people, vehicles and other items of interest at a distance.
One of the great features of this camera is the REAL Optical WDR(Wide Dynamic Range – with 120dB gain) from Sony. Unlike Digital WDR, this feature, when turned on and fine-tuned, can help with blinding glare and when the sun is behind a person, you are trying to see. This is commonly encountered in a warehouse setting when a bay door is up, and the sunlight is causing glare. This feature is yet another tool to tailor this camera to wherever you need it – despite the prevailing conditions.
This IP Camera is Outdoor Rated (IP66), and also works well indoors in larger spaces. Add in the fact that this camera is rated down to -40 below, and +150 (F), and you have a camera that is ready for just about any environment you need it to be.
For more information on the IP PTZ camera, contact one of our Design Engineers toll-free 866-264-0041 or stop by our website envirocams.com.