Live Demo of Your EnviroCams Security System
We here at Enviro Cams take your security very seriously and do everything we can to protect your video and the privacy of your system.
We have quite a few safeguards put in place to accomplish this which you'll see during your remote setup. You will only have to do this remote setup once to your phone / smart device and then you'll be all set!
Give us a call if you have any questions!!
You will first need to download the Guard Viewer app from the Play Store (Android) or I Tunes (Apple)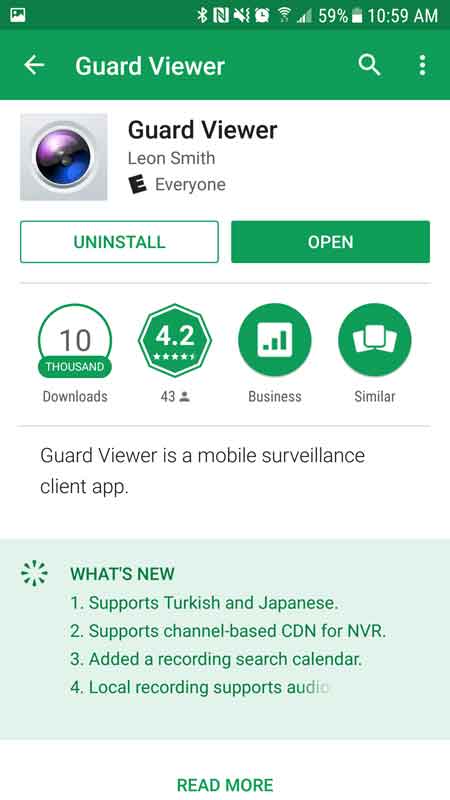 The Following Video Will give you step by step instructions on how to set up the DEMO on you device.
Screen Shot of Setup